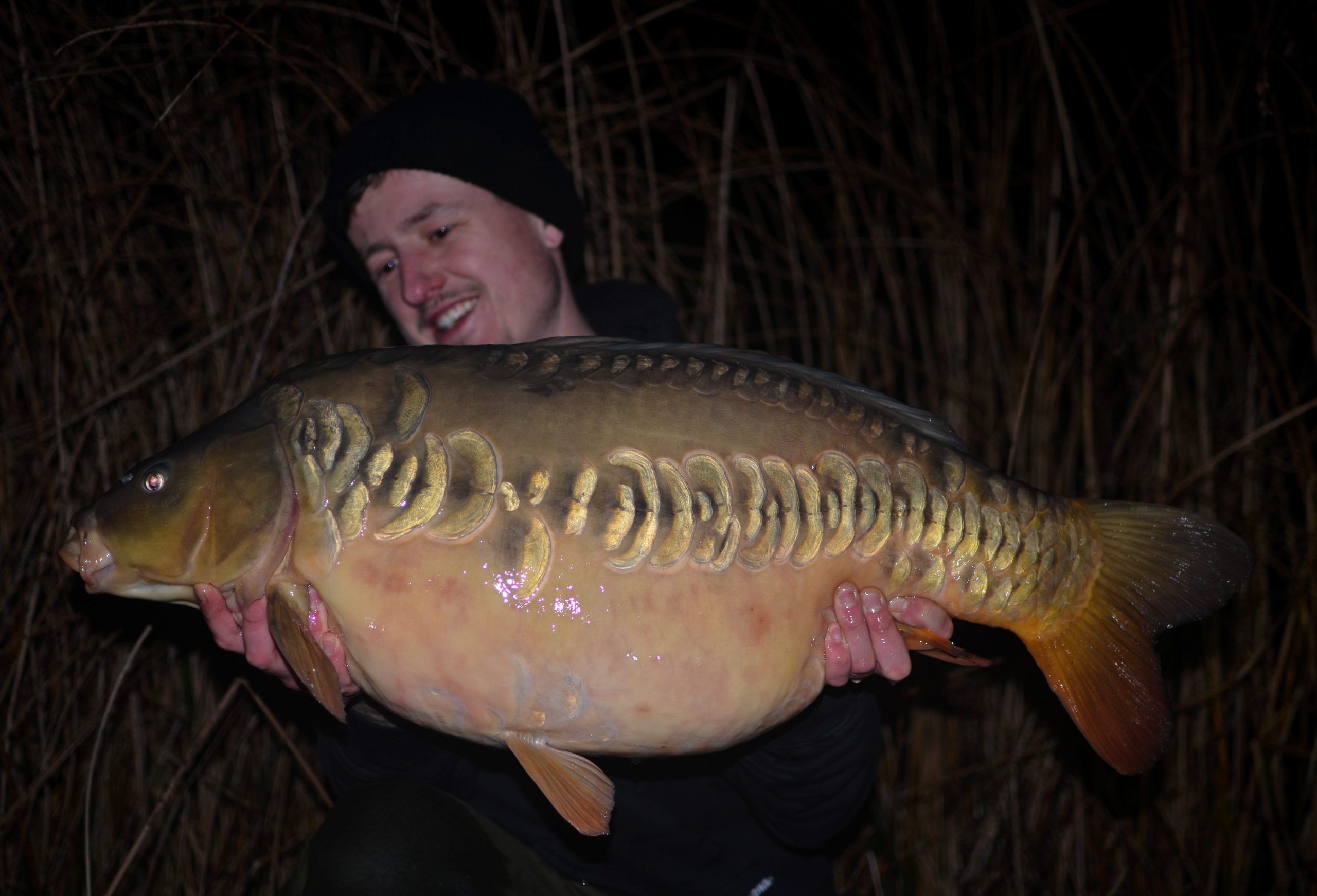 2022 ACCOUNT OPENED IN STYLE!
Posted: 11th January 2022
Author: Team DNA
The Bug is absolutely dominating catch reports at the moment and helped Liam Searle end a run of blank sessions on his syndicate water.
"After going through a rather dry spell on the syndicate at the tail end of last year and stacking up a fair few blank sessions, I was keen to get down this year and try to get back amongst them," said Liam.
"It didn't take long until this cracking 29lb 6oz linear graced the net a couple hours into darkness."
Liam fished over a couple of Spombs of 12mm and crumbed Bug and Secret 7 boilies, particles and matching Hydro Spod Syrup, with a Bug Corker dumbbell wafter getting the bite.