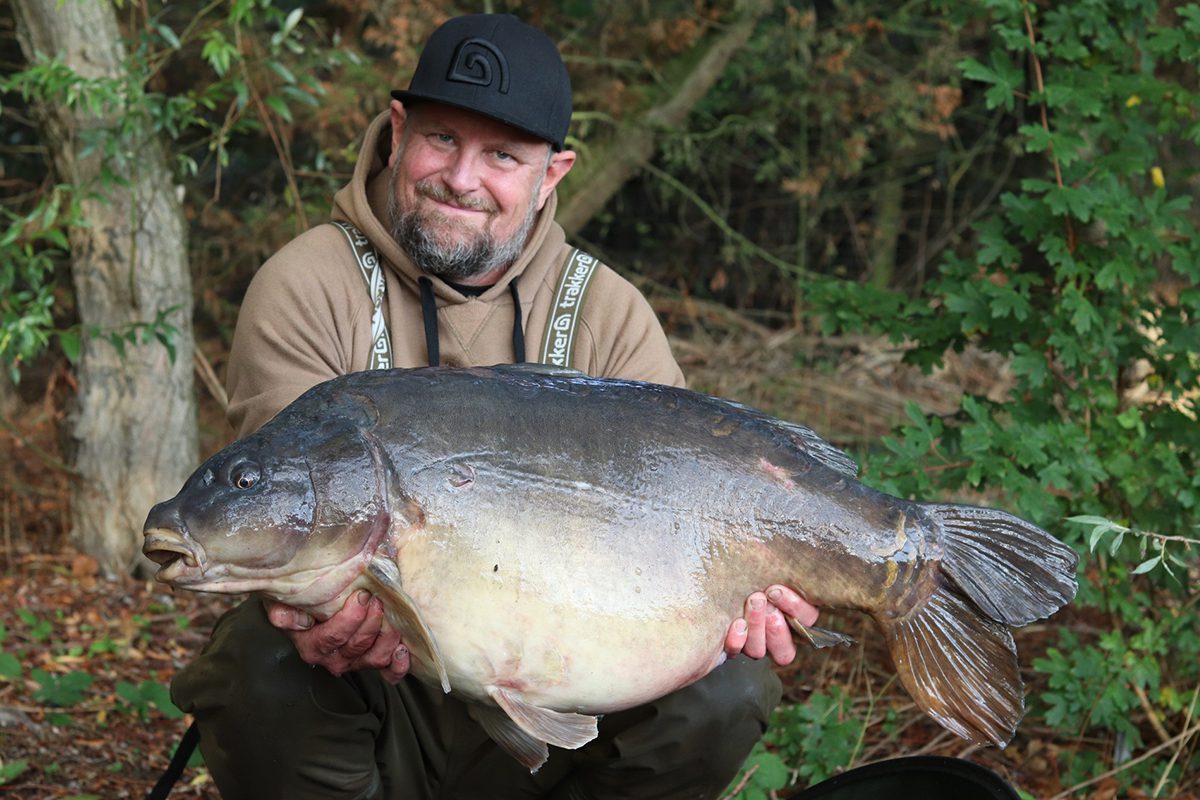 30 MONKS PIT CARP IN TWO SESSIONS ON THE BUG!
Posted: 11th October 2022
Author: Team DNA
"Blown away" was how John Payne described his reaction to his last two sessions on Monks Pit, which yielded a staggering tally of 30 fish, including a massive UK PB of 47lb 14oz!
Despite being a dye-in-the-wool Secret 7 user since it was first released, John decided he couldn't ignore the results The Bug had been achieving, so decided to stock up his freezer in anticipation of a couple of sessions on the Cambridgeshire syndicate.
His first 48-hour visit produced 11 fish, including that UK PB of 47lb 14oz. Then he returned for another trip that fell over his 50th birthday and was showered with presents, picking off no fewer than 19 carp, the biggest of which weighed in at 45lb 5oz!
Talking about his tactics, John said: "I have used the S7 since it was first released and have done well both at home and abroad, but seeing all the success that The Bug has been having, I decided to give it a go and was blown away by the results!
"Baiting heavily, I went through 35kg of mixed-sized chopped and crushed Bug boilies, which I soaked in Betastim, Salmon Oil and Bug Liquid Food. A liberal helping of Crayfish Maxi Mix pellets were added to this.
"The winning hookbaits were a mixture of Bug Hard Hookers and Bug Corker wafters, all soaked in Bug Bait Soak.