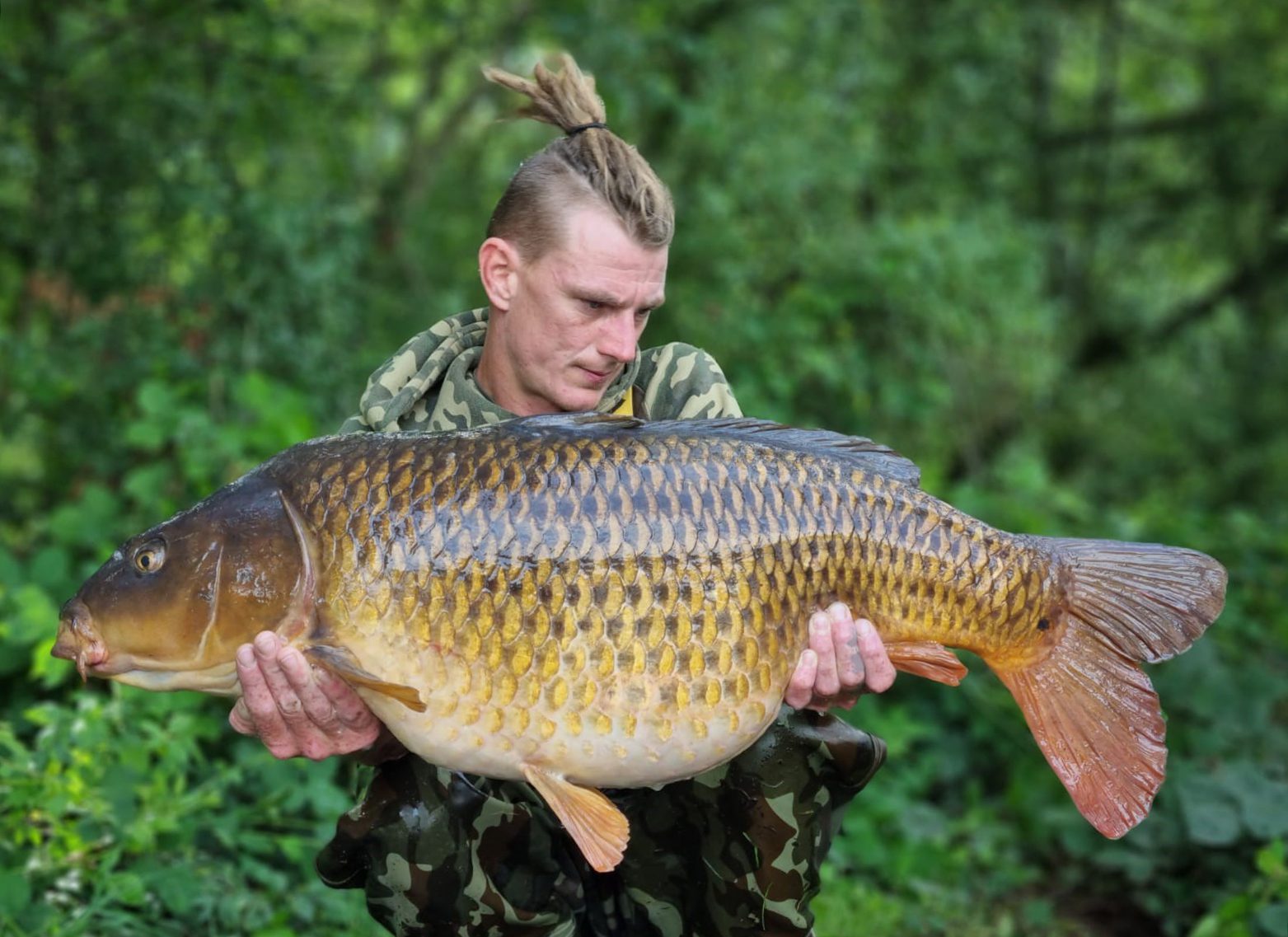 32-POUNDER TOPS 21-FISH CHARD HAUL!
Posted: 2nd August 2021
Author: Team DNA
Grant Westlake experienced a red-letter session on Chard Reservoir, landing 21 fish from 24 takes over the course of a 48-hour session, topped by a mega 32lb 11oz common!
Chard Reservoir was the setting for the latest episode of our '3 Dimensions' series, where Lee Morris and Mark Bartlett had a good session in difficult conditions on Secret 7.
Like Mozza and Bart, Grant went in with a Secret 7 approach, baiting a nice gravel area with 18mm S7 boilies soaked in S7 Hydro Spod Syrup, as well as some tigers. Over the top, he fished 18mm Secret 7 bottom baits tipped with 12mm S7 pop-ups, and the fish just couldn't get enough of them!
Grant's 32lb 11oz common is thought to be one of the largest fish in the lake.