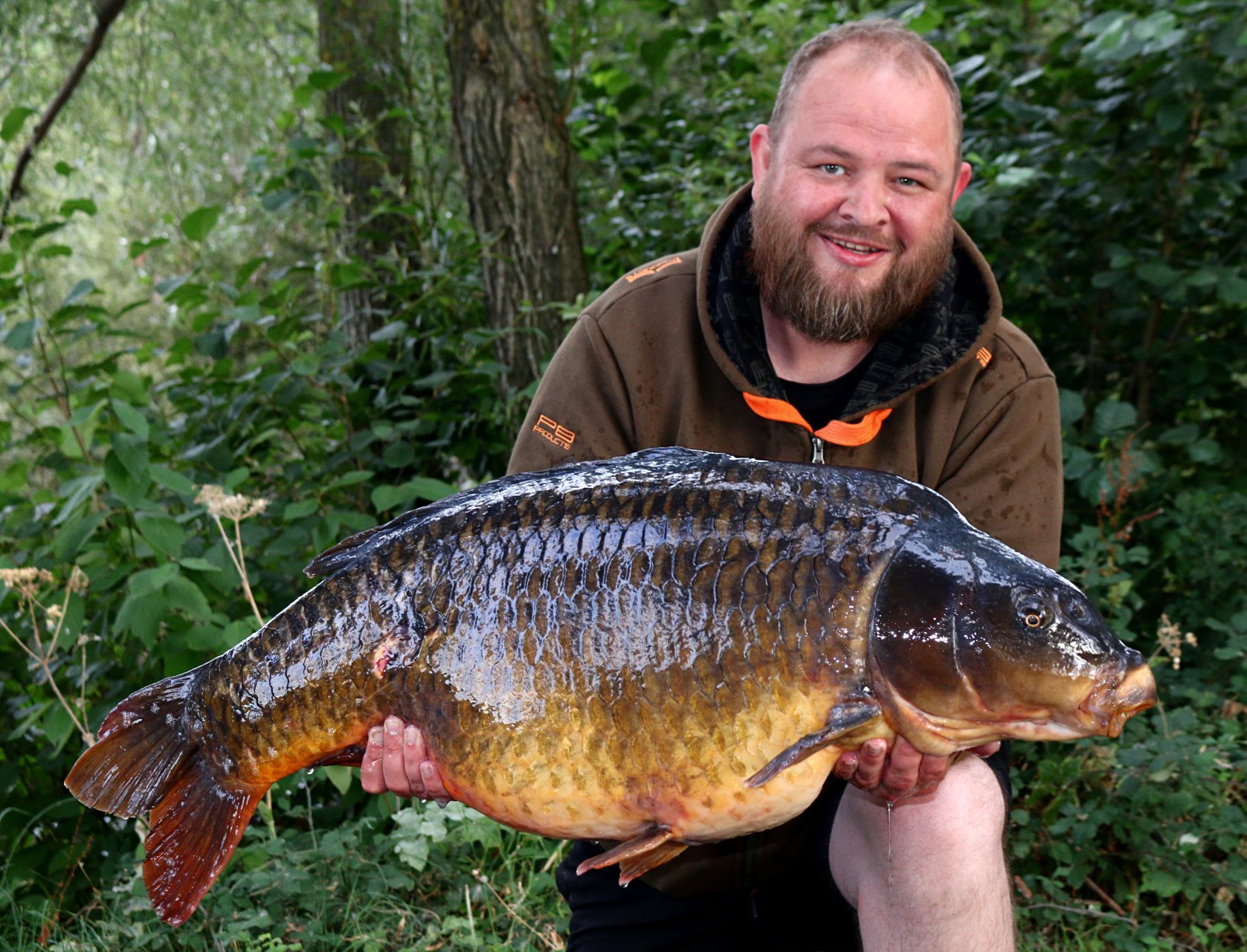 48LB BULLDOZER ON RETURN TO KINGY!
Posted: 10th August 2022
Author: Team DNA
John Harrop marked his return to Bluebell Lakes with the capture of one Kingfisher Lake's most-sought-after commons!
The 39-year-old from Lytham St Annes said the lake was fishing very difficult during the time he was there, but putting his faith in a Secret 7-based approach, John eventually got his reward with a 48lb common that goes by the name of Bulldozer.
John targeted a small gravel patch amongst silt at 68 yards, where he baited with a mixture of Secret 7 crumb, chopped and whole boilies, all smothered in S7 Hydro Spod Syrup and S7 Bait Soak.
Over the top, he presented a Secret 7 Half Tones pop-up and that's what did him the bite.