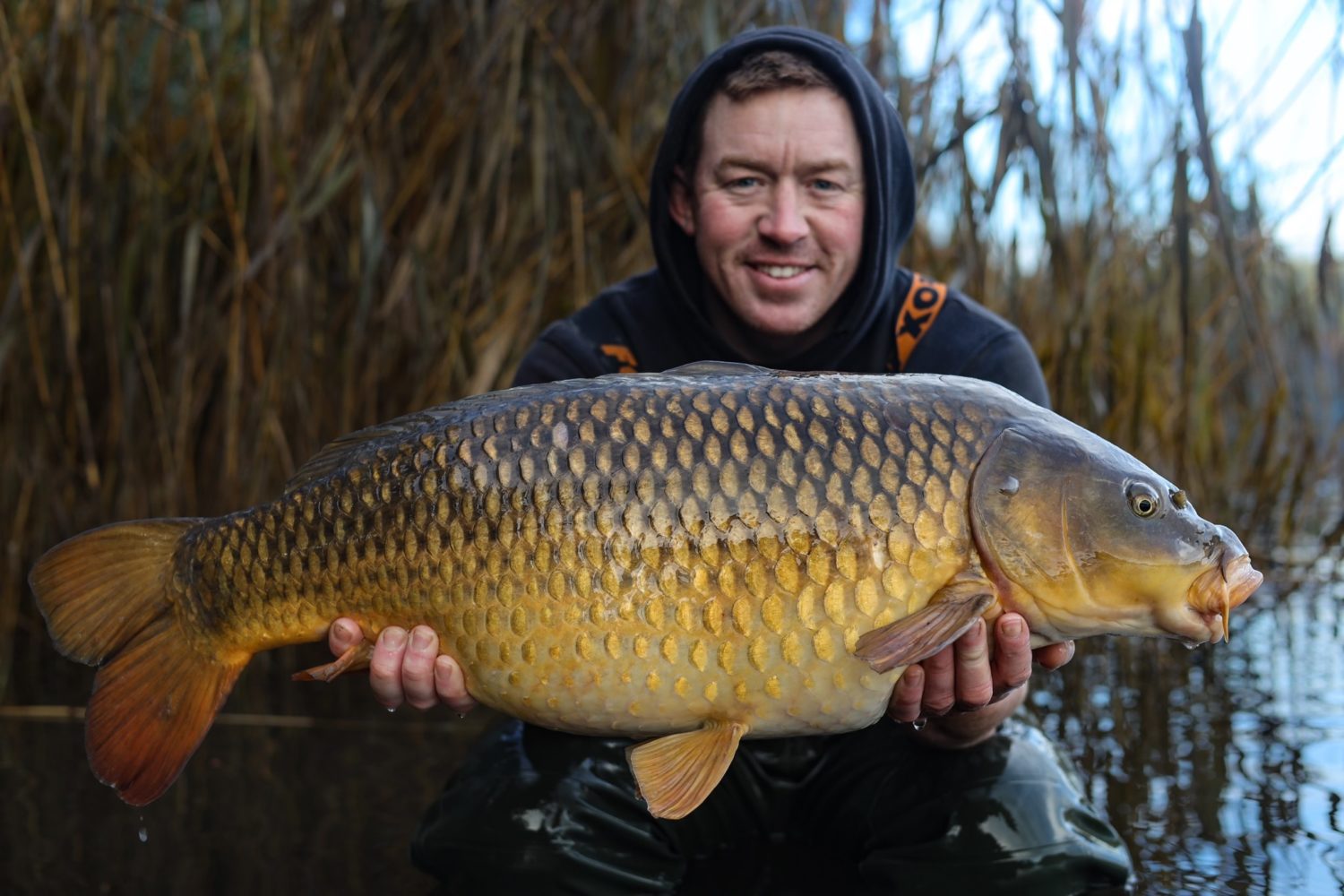 70-PLUS CARP IN A DAY ON SHEARWATER!
Posted: 16th January 2023
Author: Team DNA
It's nice to see Mark Bartlett back behind the rods carving places up once again, which he did during a recent day session alongside his mates Kev and Dean on Shearwater Lake in Wiltshire.
Bart said: "I started off fishing out in the middle of the lake at 30 wraps. Fishing on the bottom, I introduced a bucket of
Bug boilies
in 8mm, 12mm and 15mm and some
Crayfish Maxi Mix pellets
. This venue has lots of bream, so I decided not to break up any of the baits, which worked a treat, as it didn't take long for the fish to get their heads down feeding on the bait.
"Fishing 12mm bright-orange
Fruitylicious pop-ups
on the hair, I had a brilliant day's sport and even managed a lovely common of 27lb, which was the best of the day, with a few other twenties landed between us.
"By the end of the day we had managed to catch more 70 carp between us. A lovely day's fishing by anyone's standards."