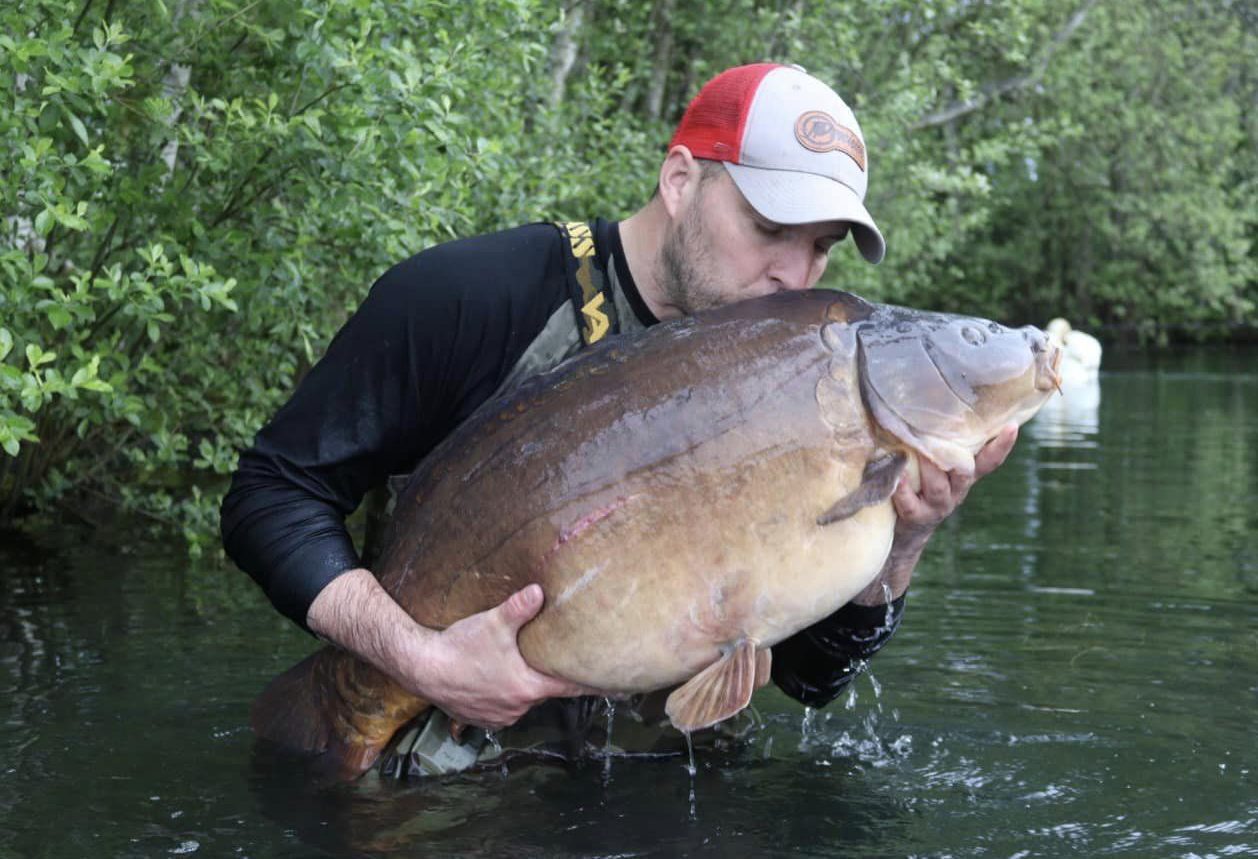 A PHOENIX MOMENT
Posted: 15th May 2023
Author: Team DNA
You might remember Dave Watson making plenty of headlines last week thanks to his capture of Sandhurst Lake's first 50-pounder. Well, he wasn't finished there!
After deciding to get the rods back on the spot, the next morning Dave was called into action once again by another of the lake's A team, a coveted 44lb 5oz mirror that goes by the name of the Phoenix.
Dave takes up the story: "With my head still spinning and the adrenaline buzz from the fifty, I thought, shall I wind in and just chill with the group for the evening, or get the rods back on the spots and see if I can brace the fish with the common?
"Well, at around 5.20 the next morning, the middle alarm let off two bleeps and I could hear the spool slowly ticking away. After lifting the rod, I instantly felt a very heavy weight as a battle of more than 25 minutes ensued, with the fish holding deep all the way to the bank. After getting the fish over the net cord, the head torch came on and what lay in the net blew me away again. Out of a stock of more than 250 fish, I could have caught anything, but no, it was another one of the A team, a 44lb 5oz mirror known as the Phoenix.
"This was our yearly Sandhurst trip and after hearing the lake had only done a handful of fish the week before, me and the group thought it would be a tough week, but we managed a fifty, three forties and 17 thirties amongst a 25-fish catch between us.
"Thank you all at DNA Baits."