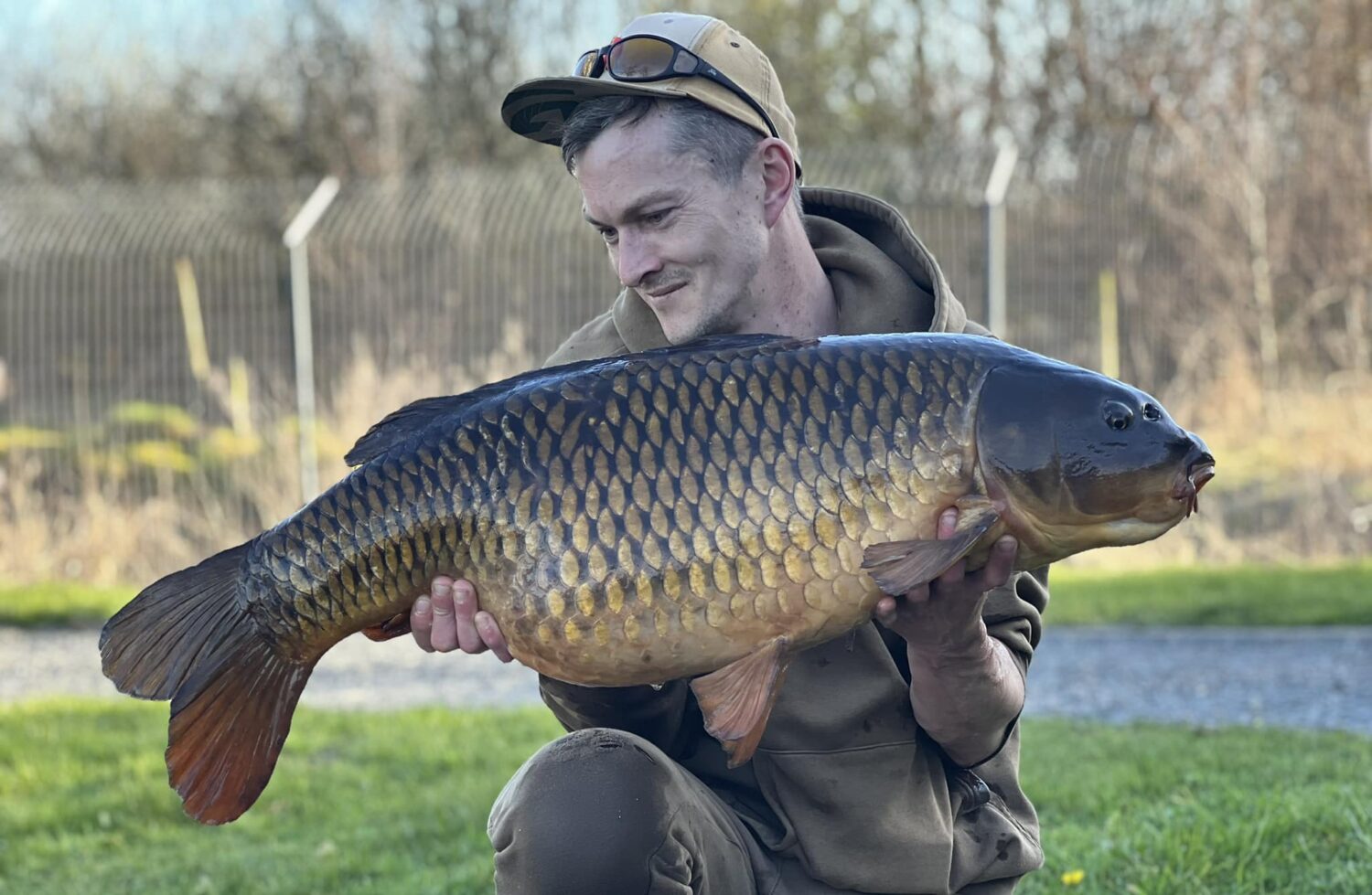 A TASTE FOR THE BUG!
Posted: 11th April 2023
Author: Team DNA
We think it would be fair to say the Smudge Common of the Keer Lake syndicate at Clear Water Fisheries loves a bit of
The Bug
, as this is the second time it has fallen to it in the past couple of weeks!
The 37lb-plus common was caught by Dave Smith on both occasions, this time succumbing to a trimmed-down Bug Corker wafter on a slip-D rig.
Having baited a little gravel patch in the edge with a couple of small handfuls of Bug chops and corn, Dave kept checking the spot a few times a day and soon enough the carp turned up!
With the rod in the water, Dave didn't have long to way before the rod was away with the Bug-loving Smudge Common yet again.