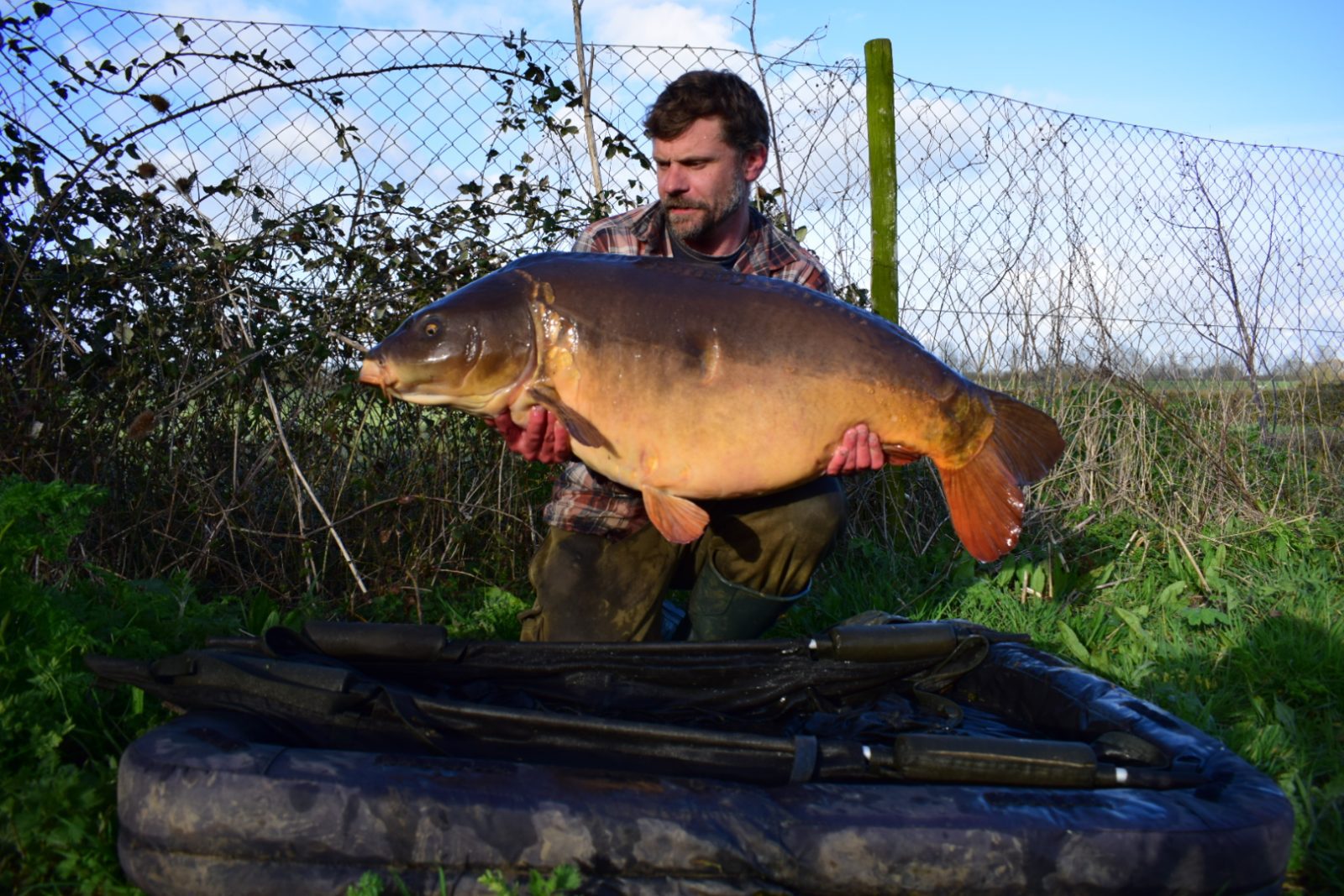 ASHMEAD'S SINGLE SCALE – 54LB 8OZ!
Posted: 24th April 2018
Author: DNA Baits
A massive DNA congratulations to Julian Evans, who landed one of the finest carp in the country, Single Scale at 54lb 8oz, during a recent visit to the Ashmead. 
Having switched to DNA and SLK in particular in the past six months, Julian's angling has gone up a level, with a number of quality fish coming his way in that time. He decided to try his luck on the famous Somerset venue, booking on for three sets of two-night sessions. During each session, he took some 15mm and dumbbell SLK boilies with him, which he soaked in Betastim and baited various areas of the lake at the end of each session. 
On his second session, Julian landed a mirror known as Curly Tail at 27lb 10oz, and on his third session, he had both Single Scale and Petals at 36lb 4oz. All his fish fell to the same method of an SLK wafter drenched in Betastim liquid fished next to a bed of freebies. 
A fantastic result indeed and the reward for some excellent angling!