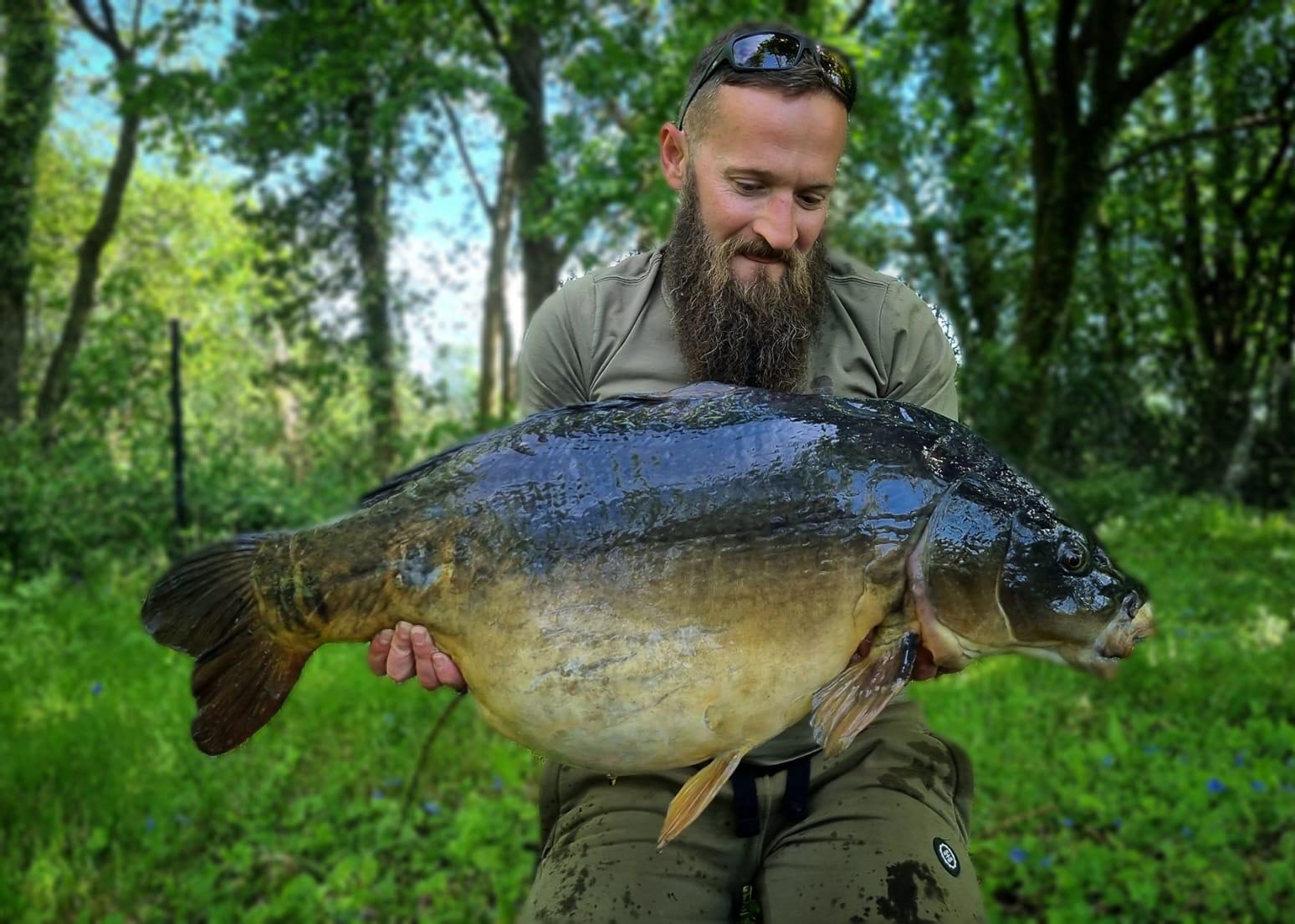 BIG MIRROR TOPS FAST START ON NEW WATER
Posted: 30th May 2022
Author: Team DNA
Ollie Smith has been making a difficult water look fairly straight forward of late, landing seven fish in his first few weeks on the lake, including the lake's biggest mirror!
"I've been fishing quite a bit recently on my new water; it's a super-hard, weedy venue, but with The Bug's extreme pulling power, I've been doing very, very well," said Ollie.
"I've been baiting with 12mm and 15mm Bug boilies soaked in Hydro Spod Syrup dusted in Bug Stick Mix, then fishing Hard Hookers on the hair due to the eels and silvers in the lake.
"Despite only being on the lake three weeks, I have already had seven fish, capped on my most recent session with the biggest mirror in the lake at 34lb. Absolutely loving The Bug!"