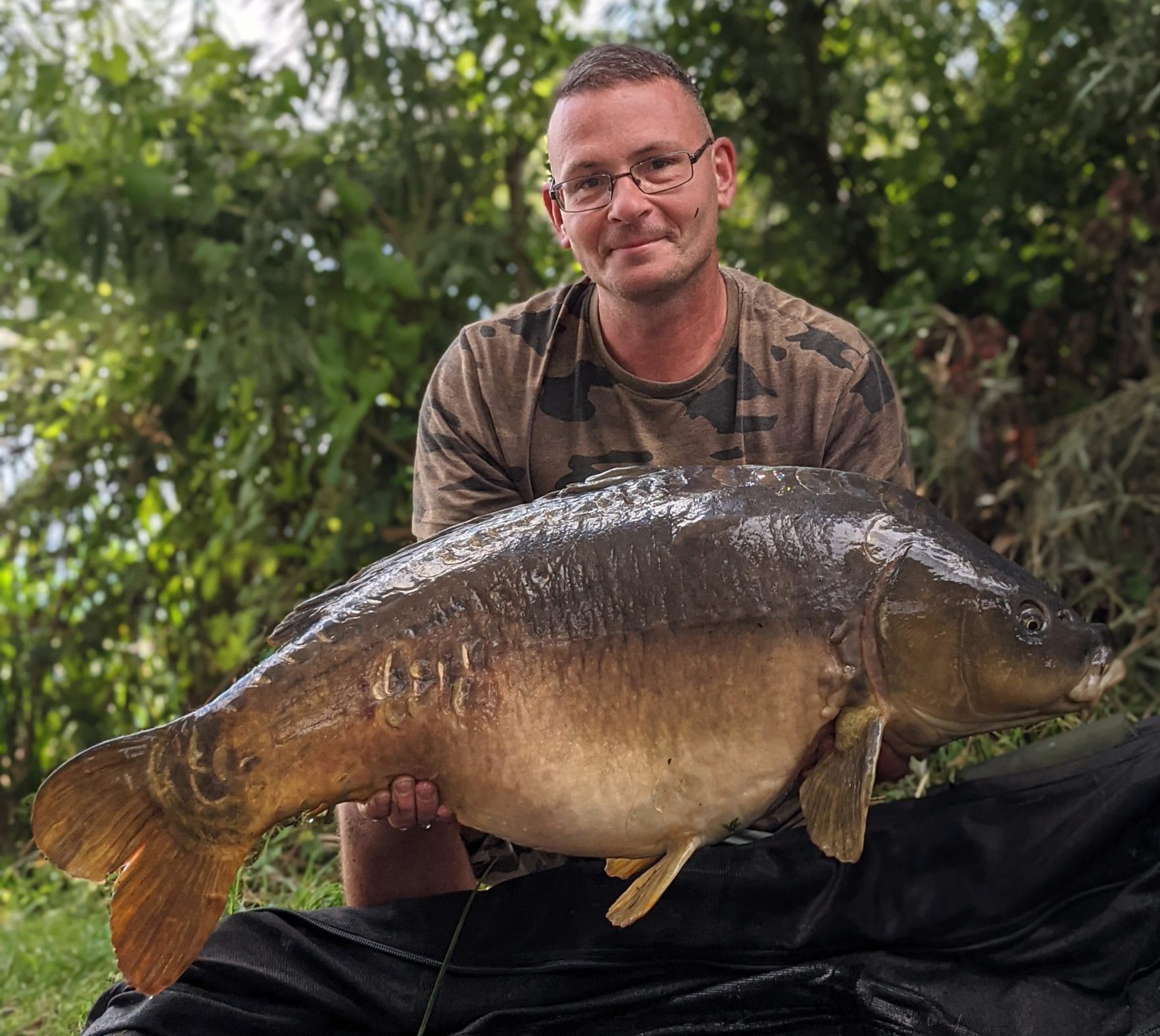 BIGGEST IN LAKE AND NEW PERSONAL BEST!
Posted: 9th August 2021
Author: Team DNA
Graeme Connor had cause for a double celebration on the Runcton syndicate in Chichester, as not only did he land the biggest carp in the lake, but also broke his personal best too!
Graeme, who only joined the syndicate a month previously, wasn't finished there either, as he also landed fish of 34lb 6oz and 30lb in the same 48-hour session.
He said: "I found a small gap in the weed at 16 wraps out, so flicked out a solid bag with crushed S7 boilies and matching S7 pellets. The next day it ripped off at lunchtime and I couldn't believe what ended up in the bottom of my net, the biggest fish in the lake! I still haven't come to terms with what I've managed after only joining the syndicate a month previously.
"I purchased 10kg from DNA to try and I've broken my personal twice and landed three named fish and the biggest in the lake in five 48-hour sessions. Thank you!"
At the business end, the 53-year-old builder from Portsmouth used 18mm S7 bottom baits tipped with S7 pop-ups and baited over the top of his solid bags with 15mm and 18mm S7 freebies soaked in S7 Hydro Spod Syrup.