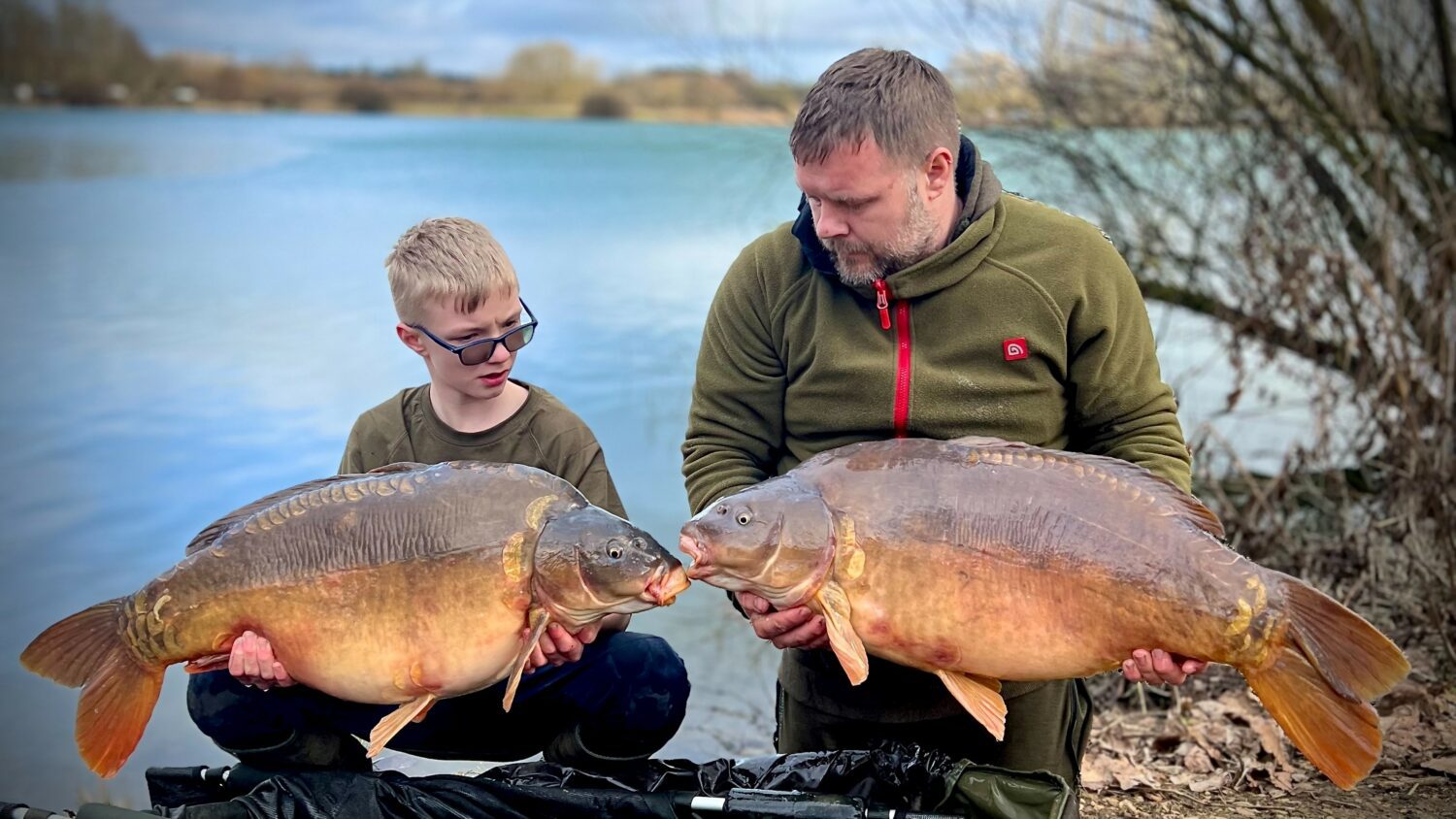 BRACE OF B1 FORTIES FOR 11-YEAR-OLD!
Posted: 22nd February 2023
Author: Team DNA
We are seeing some absolutely outstanding results around the country at the moment, and here is yet another, courtesy of father-and-son team, John and Ollie Reardon!
Despite being just 11 years of age, the precocious Ollie landed his first-ever forties during a visit to Brasenose 1 on the Linear Fisheries complex complex, beginning with a 41lb 2oz mirror on a
Wraysberry pop-up
fished inside a solid bag of
Crayfish Mini Mix pellets
, which he presented over a mixture of chopped
Bug
and
Switch
boilies, with some yellow and red maize thrown in, all smothered in
Bug Hydro Spod Syrup
.
With this being his first-ever forty, Ollie decided to give the fish the name Nobby after his uncle, who gave him his first set of fishing tackle.
Ollie wasn't finished there, though, and later on in the session he would go on to shatter his briefly held personal best with a massive 45lb 10oz mirror, caught on a zig, of all things!
Not to be outdone, dad John chipped in with a forty of his own, a 40lb 2oz mirror on a
Wraysberry pop-up
, which he fished over the same
Bug
,
Switch
and maize spod mix as Ollie.
John also managed commons of 35lb and 32lb, as well as a 29lb mirror.