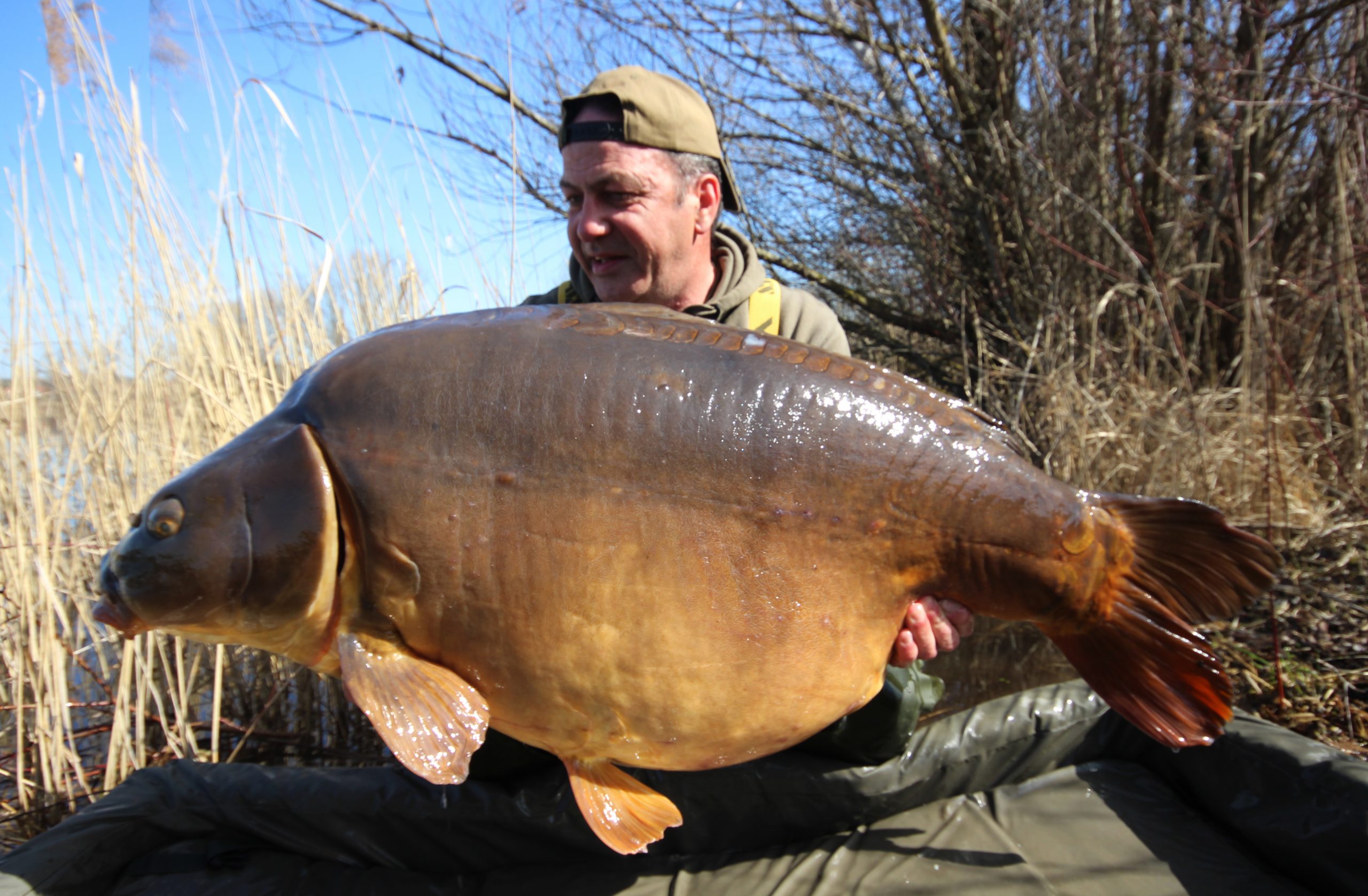 BUG RECORD SMASHED WITH 82LB MONSTER!
Posted: 6th April 2021
Author: Team DNA
The Bug record has been absolutely obliterated thanks to the capture of a giant 82lb mirror (37.2kg) for German legend, Bernhard Kilian!
When a trip to France was cancelled at the last minute due to the global pandemic, Bernie was unable to leave the country, so opted to spend a few days on one of his German syndicate waters.
Individual traps of 12mm and 15mm Bug boilies soaked in matching Bug Hydro Spod Syrup were laid in Bernie's usual spring spots, in the hope one of the lake's larger residents would drop by for a visit.
A few days later, Bernie's cancelled French trip was long forgotten when one of his pimped Bug pop-ups was snaffled by an enormous mirror, which tipped the scales at a massive 37.2kg, which translates as 82lb!
It was also Bernie's second personal best of 2021, eclipsing his 70lb 9oz (32kg) monster from back in January.
In Bernie's words, "It is all about The Bug now!"