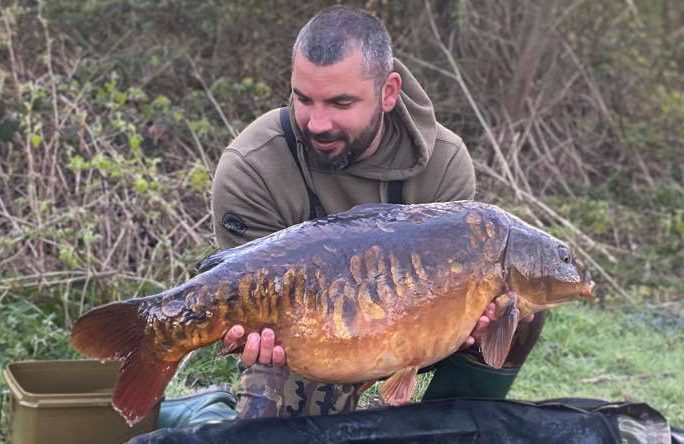 BUG & S7 COMBO KICKS OFF SYNDICATE ACCOUNT
Posted: 19th April 2021
Author: Team DNA
Michael Freeman opened his account for the year on his syndicate with a very special 30-pounder!
The Birmingham-based angler has been a huge fan of Secret 7 for a number of years, but with the release of The Bug imminent, he couldn't resist the opportunity to combine the two, and that's what did the business for him.
Fishing an 18mm Bug wafter over 12mm Secret 7 boilies that he had pre-soaked in a mixture of S7 Liquid Food and S7 Hydro Spod Syrup, he managed to pick off a beautiful mirror of 32lb 6oz.