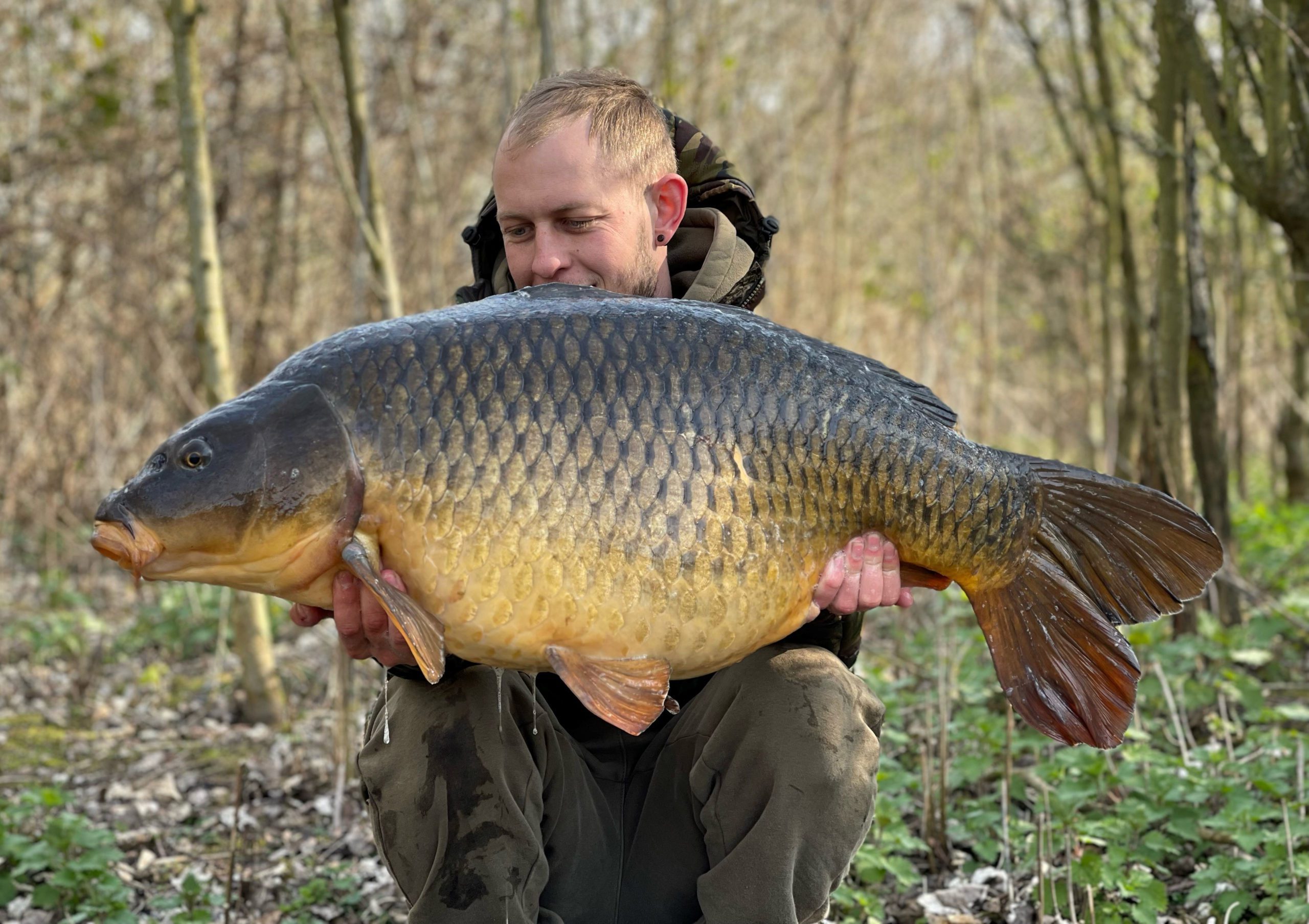 CAL'S CLASSIC COMMON FROM LOW-STOCK PIT!
Posted: 28th March 2022
Author: Team DNA
Cal Gutteridge earned himself a little slice of angling history by banking the largest fish in a very low-stock southern pit!
Having spotted the fish in a corner of the lake where the fish are reportedly never caught from, Cal kept an eye on it on for the next three days, introducing a bit of Bug to keep it in the area.
With a night on the lake planned, Cal introduced a spread of Bug boilies that had been pre-soaked in Bug Liquid Food and cast a 15mm Milky Malt pop-up over the top.
The bite came the next morning, when Cal's trap was sprung by the lake's largest inhabitant, a classic old common of 41lb 4oz.