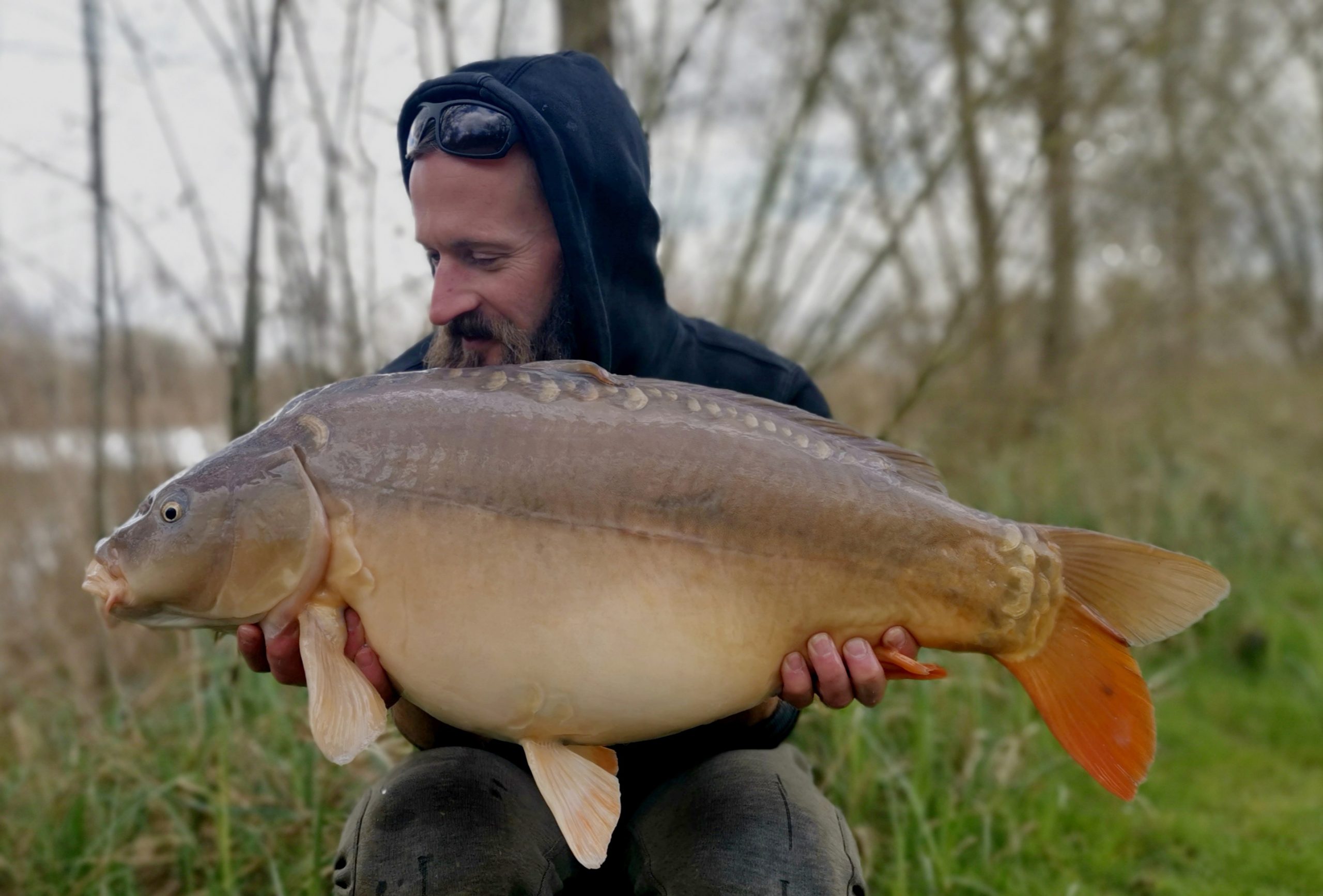 CARP AMIDST THE COLD!
Posted: 13th April 2021
Author: Team DNA
With overnight temperatures getting down to -3° on the first night and -5° on the second night, Oliver Smith's April trip to
Todber Manor Fisheries
wasn't quite what he expected!
Setting up on a very busy Big Hayes, Oliver had to opt for the slower end of the lake, following an angler in who had endured a five-night blank!
Thankfully, Oliver found a winning combination of a PB hookbaits inside solid bags of crushed Bug boilies and Crayfish Mini Mix pellets, along with some Bug Hydro Spod Syrup, and was rewarded with three fish to mid-twenties.