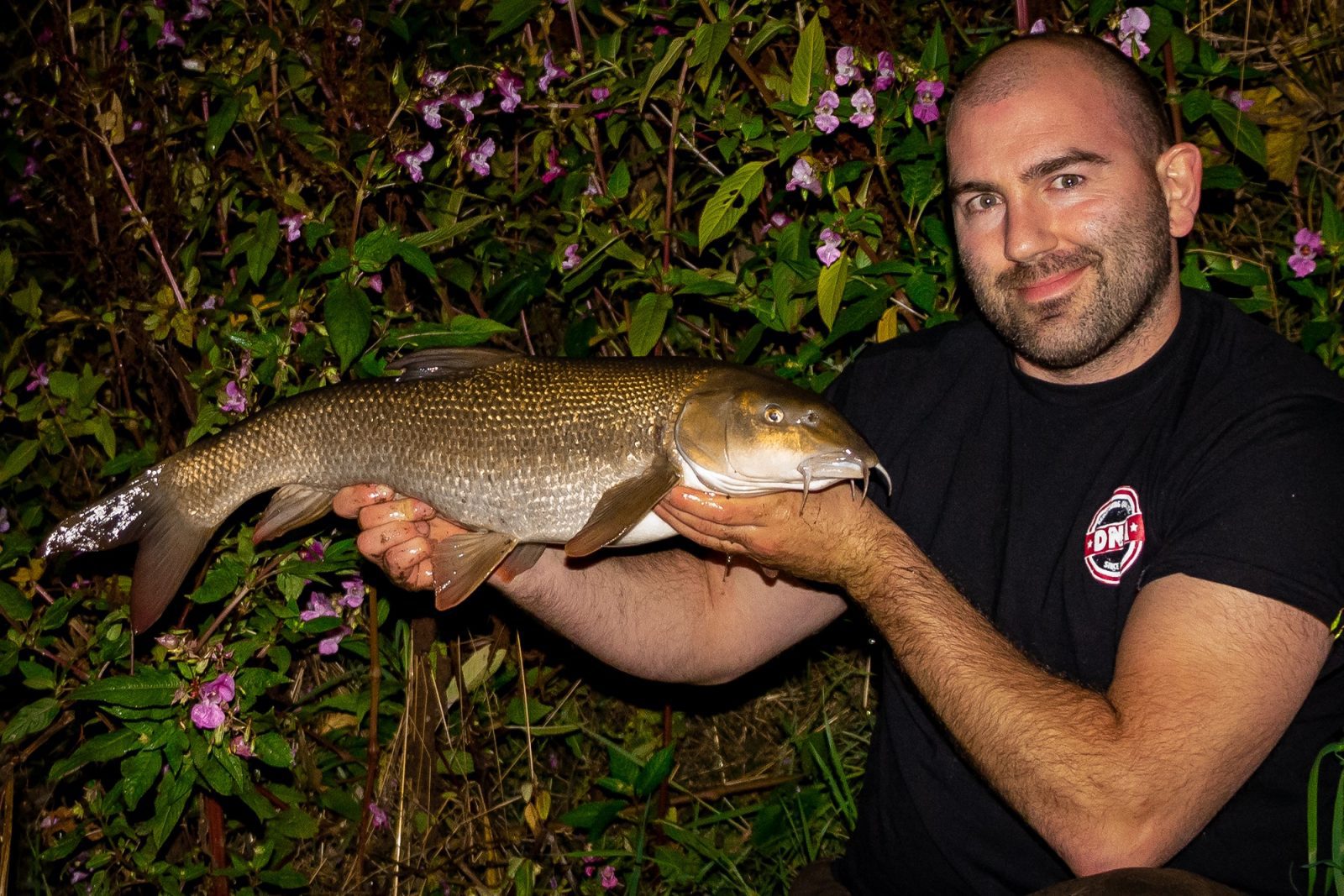 Chasing Autumn Gold
Posted: 24th October 2018
Author: Mike Linstead
After the hottest, driest summer in my lifetime, and after suffering the frustrations of a below-par summer chasing tench on the float – thanks to a relentless army of rudd in my local water – I was relieved to see my local rivers receive some much-needed fresh water.
I, like many other river anglers, stayed away from the rivers whilst the levels remained desperately low, to allow the chub and barbel a reprieve from angling pressure whilst they did their best to cope with the difficult conditions.
Thankfully, as August slid into September, conditions in my native Yorkshire improved and the chance to approach a new river arrived. I have in previous seasons fished the River Swale, however this season I fancied a change and switched my attention to the Wharfe.
I also had an eye on switching my bait from my ever-faithful SLK to the Secret 7, as there was something about this bait that said to me it would be perfect for the kind of fishing I had in mind.
I'm very fortunate to be good friends with Mark Barrow, the man behind Beneath British Waters freshwater diving and filming. Mark's unerring commitment to filming and documenting freshwater fish in their natural environment is incredible and the footage and insight he gains has been absolutely invaluable to me and many other anglers over the past few years.
Studying some amazing footage he captured of barbel feeding on pellets and boilies, I noticed the fish fed without any hesitation on the smaller offerings but were cautious when approaching the larger boilies.
This certainly stood out for me and it was incredibly fortunate timing for me that DNA had only just released the 8mm shelf-life version of the Secret 7. I was sure these smaller baits would certainly make a big difference to my fishing.
The approach
The approach would be pretty straightforward, as I prefer not to overcomplicate my angling. The feeder would be packed with a groundbait consisting of Secret 7 Stick Mix, matching S7 pellets, fresh hemp and a liberal sprinkling of 8mm boilies, all bound with the Secret 7 Hydro Spod Syrup. The hookbait would be two 8mm boilies lightly wrapped in matching S7 paste, to add an extra level of attraction.
On arrival I would bait up a chosen swim with six to eight cricket ball-sized balls of groundbait and allow the fish at least an hour to settle on to the feed and build their confidence. It's amazing how many people are so keen to cast out straight away, and I have been guilty of this in the past. Having seen Mark's footage and after receiving some excellent tutelage from the legendary Bob James, this has been one of the biggest improvements to my barbel angling.
Striking gold
I am by no means the world's greatest barbel angler and my previous track record hasn't exactly been sparkling, however I am enthusiastic, persistent and was also confident in my choice of bait going into a series of weekly evening sessions with my friend Mark.
Meeting up after work, we made our way to our chosen swim, baited up and left the lines out of the water until light began to fade.
Casting out on that first evening, it didn't take long before the rod tip was registering knocks and taps as the bait drew in my quarry.
I'm not normally accustomed to instant success, so when my rod tip arced over after only a few minutes, a surge or adrenaline took hold. There's never any doubt about what species has taken the bait when you hook a barbel, as their raw power tests your tackle to the limit. However, after a spirited fight, a modest barbel slid over the frame of the net and I had my first of the autumn.
I love to fish to the seasons and for me barbel angling is a late-summer/early-autumn pursuit. My work days were filled with thoughts of returning to the river, and before long Thursday evening arrived and I was making my way to meet Mark once again.
Repeating the same method, the rods were positioned in little gaps between overhanging trees on the far bank, just as the last of the day slipped into the evening.
Almost immediately the tip began to knock and a take seemed inevitable, although it was still a shock when it did materialise. Another barbel made a mad lunge for the far-bank cover as I did my best to manoeuvre the fish into safer waters. It felt much bigger than the fish the week previous and, when it began to skulk upstream, I suspected it was a better fish.
After another terrific fight, Mark did the honours with the net and, allowing it chance to recover, we took a few pictures and weighed it in at 8lb 4oz.
I was further delighted when, only minutes after releasing my prize, Mark was into a fish which fought even harder and also tipped over the 8lb mark on the scales.
A week later and brimming with confidence, we deposited a good amount of Secret 7 freebies shortly after arrival and waited for the witching hour to appear. That evening I was lucky to slip the net under not one but three barbel, including another 8lb fish, this time slightly bigger than the last one at 8lb 7oz.
My attention was drawn away from the Wharfe at the end of September, as I had a date with the barbel on the River Wye to look forward to, but it seemed everything clicked into place for me at the right time. Conditions were perfect, the river had been very kind and the right choice of bait all enabled me to share some great angling and memories with a great friend.