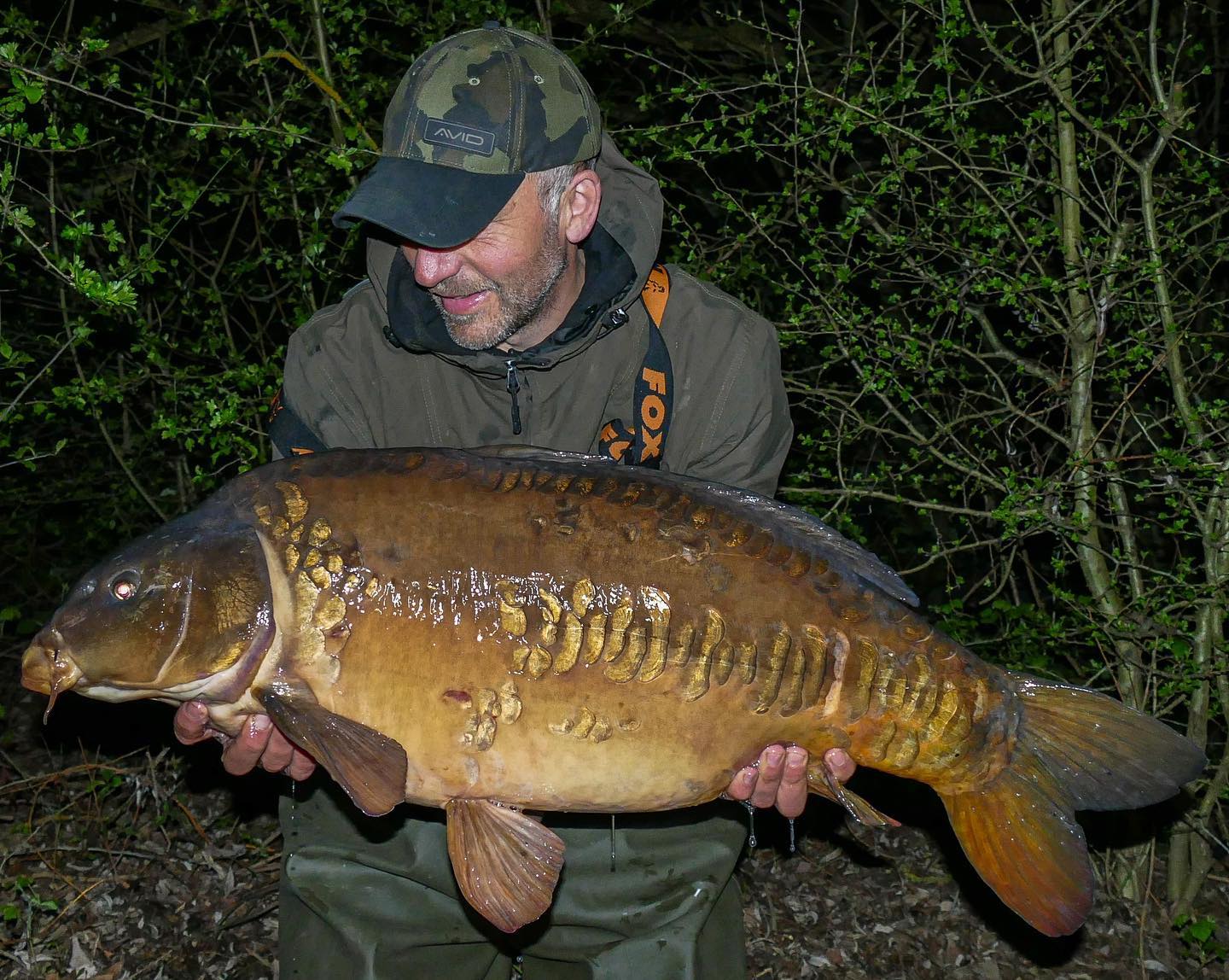 CROWY BIDES HIS TIME TO BAG TARGET FISH!
Posted: 8th April 2022
Author: Team DNA
Simon Crow's message to anyone who may be struggling for a bite at the moment is to avoid tinkering and concentrate on what you know works, as it'll definitely pay off for you in the end.
A point he demonstrated perfectly with one of his target fish for the year, a 39lb mirror known as the VS Lin.
"Experience now relies on me sticking to what I know works and waiting for the carp to turn up when they're ready," said Si.
"Usually it's around now when I start to catch them, and true to form, my first decent one of the year turned up this morning. Known as the VS Lin, it's one of my targets for the year, weighing in at 39lb and falling for a Bug Corker wafter fished on my usual braided rig.
"The moral of this post is, if you're in a bit of a head spin because of a lack of action, go back to where you started, because it will pay you off in the end."