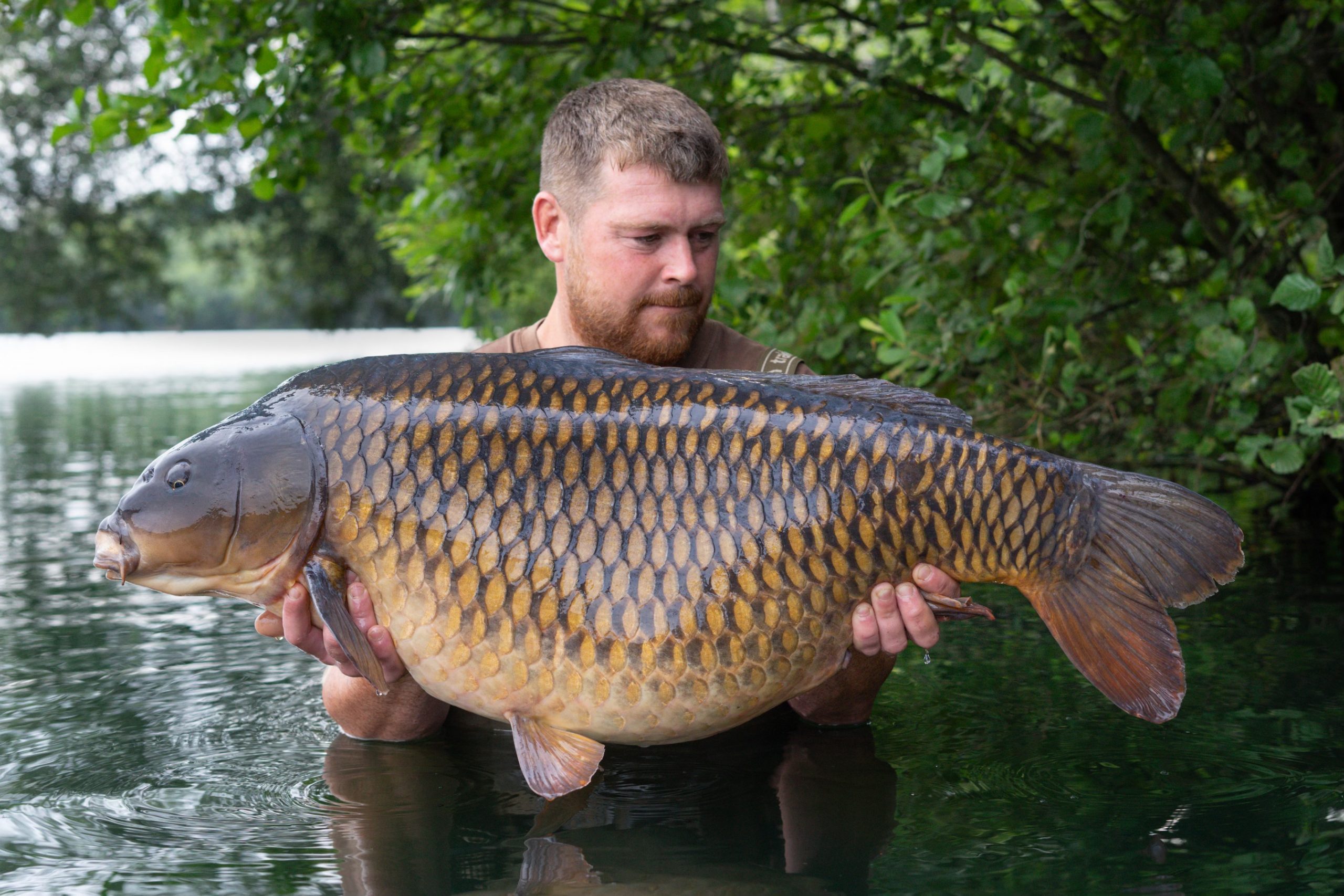 DROP SCALE COMMON CAPS "TRIP OF A LIFETIME"
Posted: 2nd August 2021
Author: Team DNA
"The trip of a lifetime," was how Iain Grubb described his trip to Sandhurst Lake in Yateley.
The 34-year-old from Bridgwater, Somerset, continued: "We had an exclusive lake booking – 14 of us – and we'd all been buzzing for it for quite some time.
"A few of the lads had fished it previously, but this was to be my first time down and I couldn't wait to get started.
"A quick lap was done before the draw and then it was down to business. Typically for me, I came out second from last. The main bowl end of the lake filled fast, so I opted for peg 15 up the far end away from all the pressure. Spots were found and bait was deployed; my mix consisted of 12mm Secret 7, 12mm SLK, S7 crumb, with plenty of the matching Hydro Spod Syrups and Hemp Oil.
"The first day and night passed without any joy, but the following morning things started to look up, as I saw a show just beyond my spot, followed shortly by a bite, but unfortunately I lost it to a hook pull. I was feeling pretty deflated, but this soon passed when the left-hand rod was away! This one felt good, and after a shaky battle, the fish was scooped up into the net. It was a common and a huge one at that! In fact, it was one of the A team, the Drop Scale Common at a mind-blowing 44lb 12oz, smashing my UK personal best. All the boys reeled in quickly to come round and share the moment. A proper social and a moment I'll cherish. The bite came on a 12mm Milky Malt pop-up."
The wasn't the end of the action, though, as Iain went on to add three more commons to his tally, weighing in at 26lb 4oz, 24lb 12oz and 15lb. Two fell to 12mm PB pop-ups, whilst the other took a 12mm Secret 7 pop-up.
Iain added: "The lads also managed a few bites between them, making it a mega trip and social for all involved!"