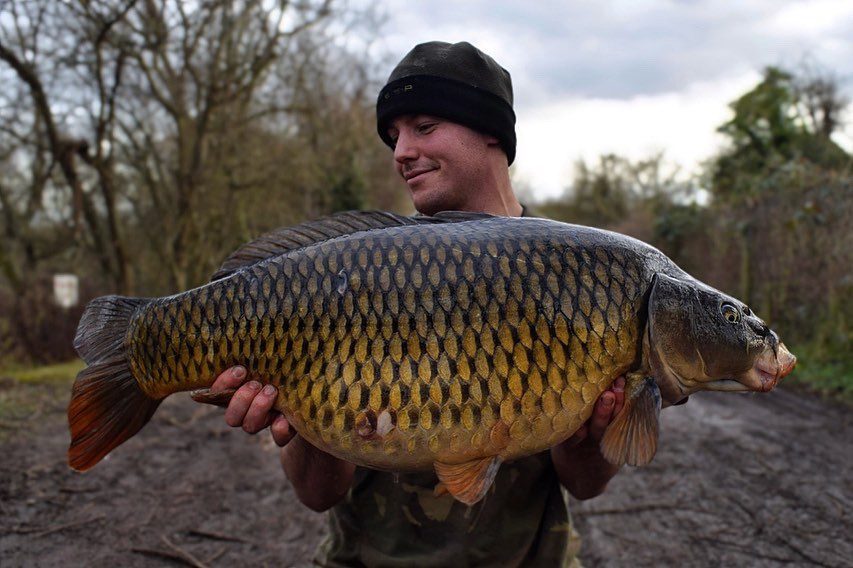 FARLOWS TRIO AFTER SWIM MOVE!
Posted: 14th February 2022
Author: Team DNA
A winter social at
Farlows Lake
saw Ollie Goodhew rewarded with a three-fish catch following a change of swims after a blank first 24 hours.
Within 20 minutes of being in a new, deeper swim, Ollie had landed a lovely dark common of 32lb 12oz, which he followed the next day with mirrors of 28lb and 15lb.
The fish didn't appear to be feeding heavily, so Ollie opted to fish solid bags of Crayfish Mini Mix pellets and maggots and baited lightly over the top with SLK crumb, particles and maggots.