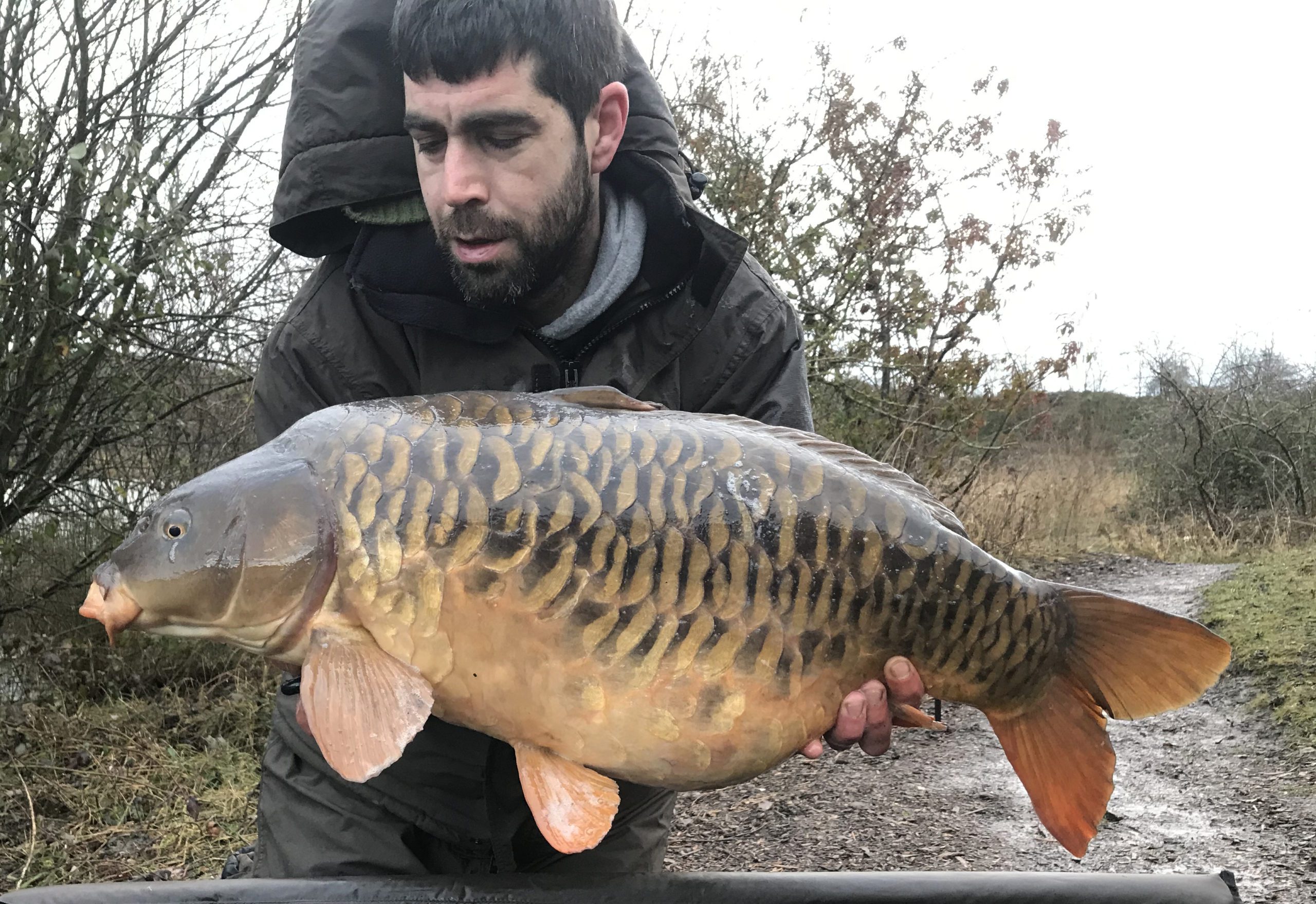 FEBRUARY THIRTIES ON BISHOPS BOWL
Posted: 21st February 2022
Author: Team DNA
The Bishops Bowl complex has been kind to Rich Keitley this February, giving him two 30-pounders within the space of a fortnight!
The 34-year-old from Shipston-on-Stour kicked off the month with a mesmorising 30lb 4oz scaly, which he followed up two weeks later during Storm Eustice with a 30lb 5oz common and three other fish to 23lb 8oz.
Rich's winning method was to target a weedbed in deeper water, where he offered fake corn and maggots in solid bags of Crayfish Mini Mix pellets over a bed of crushed and whole Bug boilies, Crayfish Maxi Mix pellets and Bug Hydro Spod Syrup.