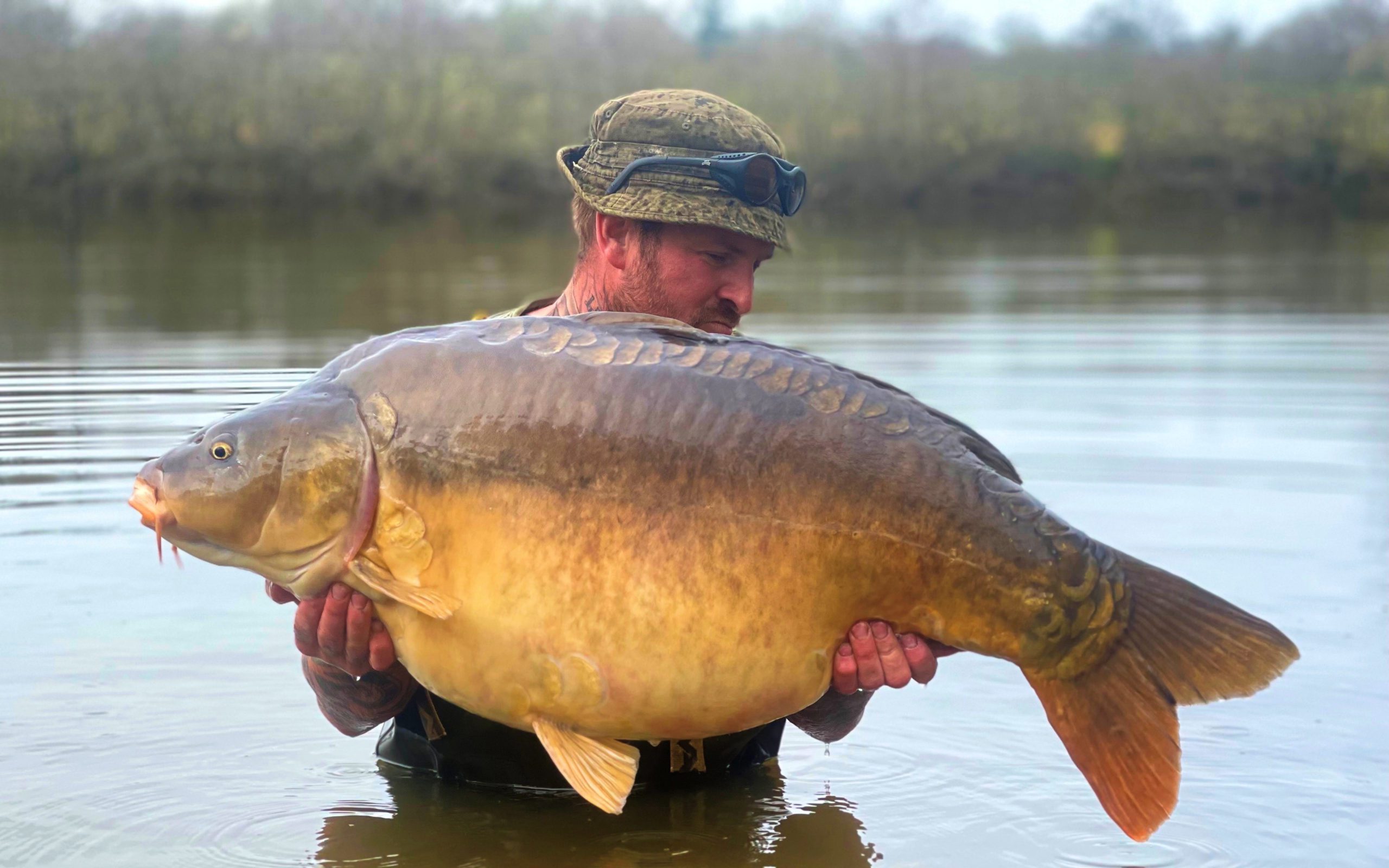 FIRST-TIME SUCCESS ON THE BUG IN FRANCE!
Posted: 31st March 2022
Author: Team DNA
Matt Turrell's first time using DNA saw him succeed where many others failed during a difficult week on the Eden's Lakes complex in France.
With just three fish out over three lakes over the course of the week, Matt had two of them, a 42-pounder and one of the venue's A-teamers, a 58lb 8oz unit that goes by the name of the Veteran.
Matt was the only angler on the complex using
The Bug
and had his fish on
Bug wafters
fished on a hard spot amongst a mixture of crushed
Bug freebies
.