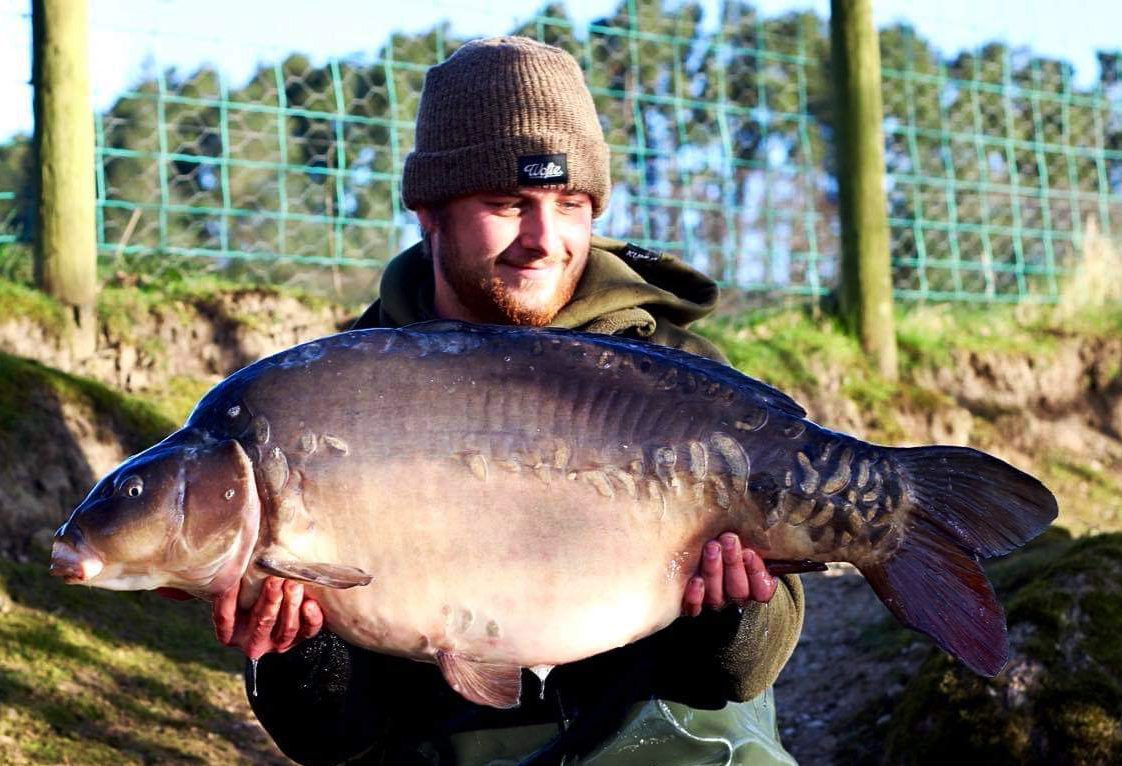 FIRST UK THIRTY!
Posted: 13th April 2021
Author: Team DNA
Jordan West from Chipping has been enjoying some good sport on his syndicate of late, not only landing his first UK thirty but backing it up with several nice fish.
The 21-year-old dairy farmer targeted a spot near the dam wall, where he baited with a mixture of Bug and Secret 7 boilies. The biggest of his session and a new PB, a 31lb 12oz mirror, succumbed to a PB pop-up.
Ronnie rigs were the order of the day for Jordan.