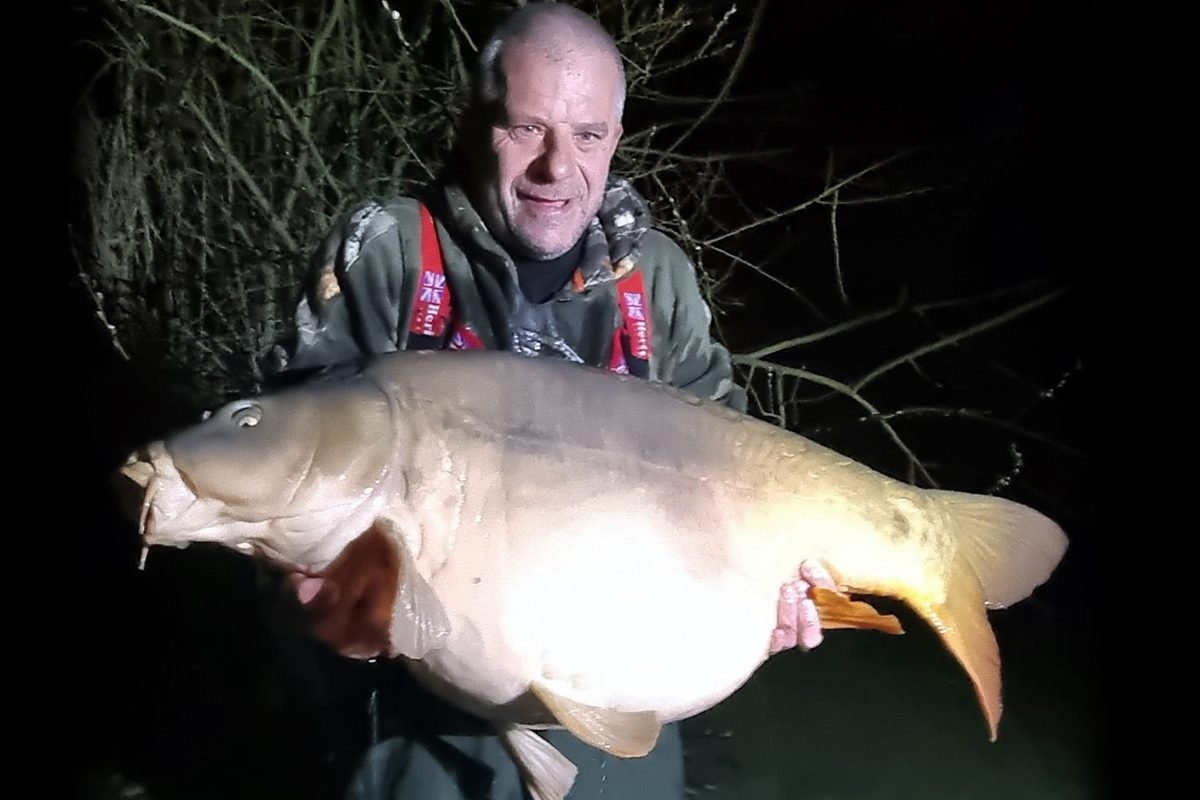 FOUR CARP FOR 265LB ON FIRST SESH USING THE BUG!
Posted: 23rd February 2023
Author: Team DNA
Simon Lawson's first time out using
The Bug
has resulted in some monstrous carp over at Les Fortinieres in France, including a PB-smashing 79lb 8oz monster, which he braced with a 65lb 4oz mirror and then followed with fish of 62lb 12oz and 57lb 8oz.
Simon said: "I'm currently out at Les Fortinieres on my first time using
The Bug
, having usually been a Secret 7 and SLK user. On my third night here, I smashed my PB with a 79lb 8oz mirror. As soon as this one was just slipping over the net cord, one of my other rods was away, which resulted in a 65lb 4oz mirror.
"Then I followed those two up with two more fish, a common of 57lb 8oz and another mirror of 62lb 12oz!
"Four bites on The Bug for a staggering combed weight of 265lb!