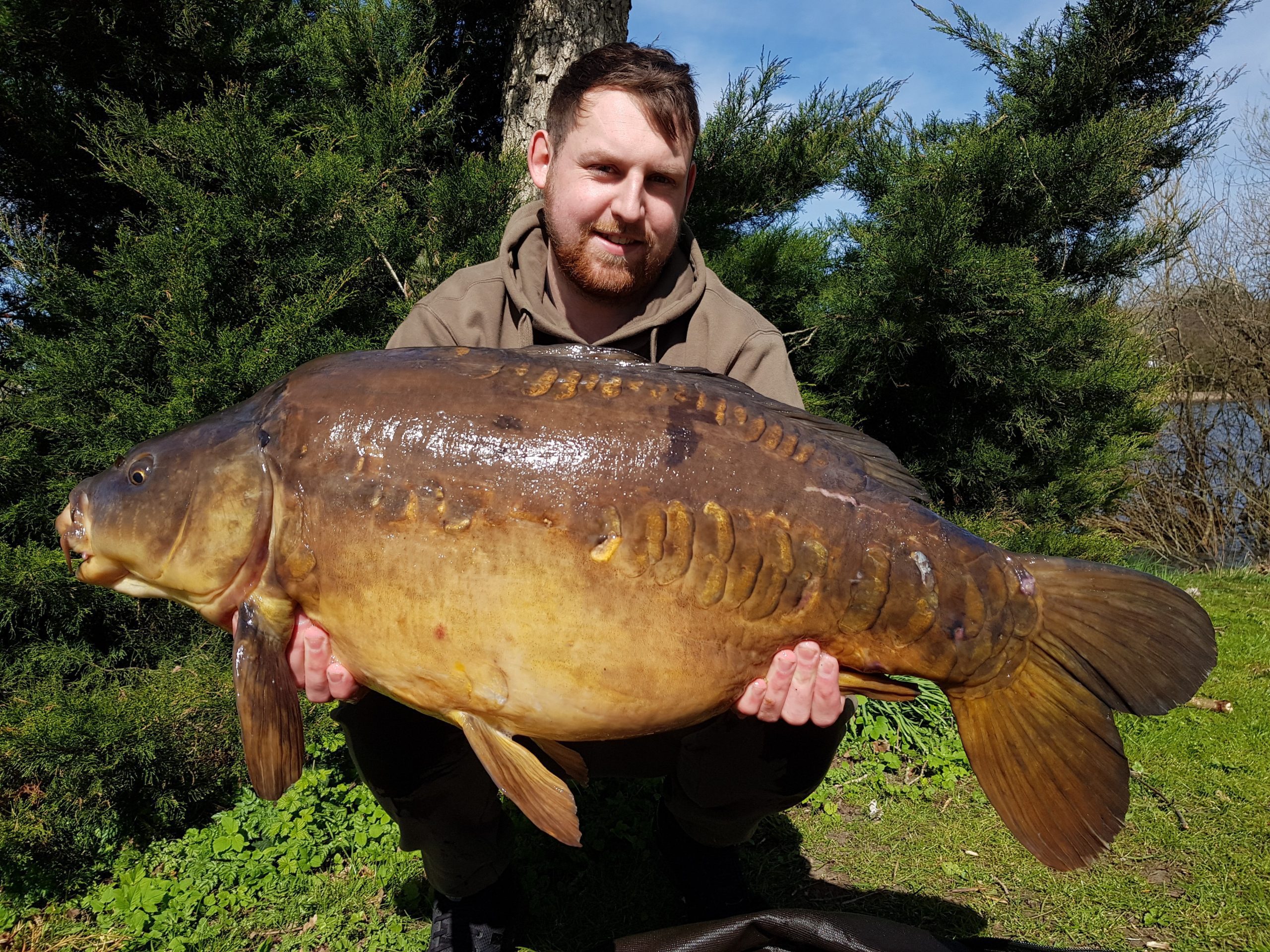 HOGGIES' BIGGEST ON THE BUG ON FIRST SESSION!
Posted: 7th April 2021
Author: Team DNA
Joshua Parker needed just 30 minutes with The Bug on his first session on the Hoggies syndicate to land the biggest fish in the lake!
The awesome Helicopter Fish is one of the most-coveted fish in North Yorkshire and has been caught on DNA products a number of times down the years. This time, weighing in at 34lb 8oz, it fell to a Bug wafter over a mixture of 12mm, 15mm and 18mm Bug boilies, within half an hour of Josh's rods being in the water.
The 24-year-old from Hull said: "I turned up to the lake to find only a few pegs available. After seeing a few fish in the margin and out in front of the swim, I chose to fish a swim where the wind was blowing into. I put out a few Spombs of Bug boilies to give the fish something to feed on, then a couple of hours later put out two rods both baited with 15mm Bug wafters soaked in Bug EVO liquid.
"Within 30 minutes, I had a big drop-back on my right-hand rod. As I struck into it, my rod went into meltdown, with the fish dragging me around the lake. After eventually getting the fish into the net, I could see it was the biggest fish in the lake, a fish called Helicopter at 34lb 8oz, coming on my first session on the lake!"