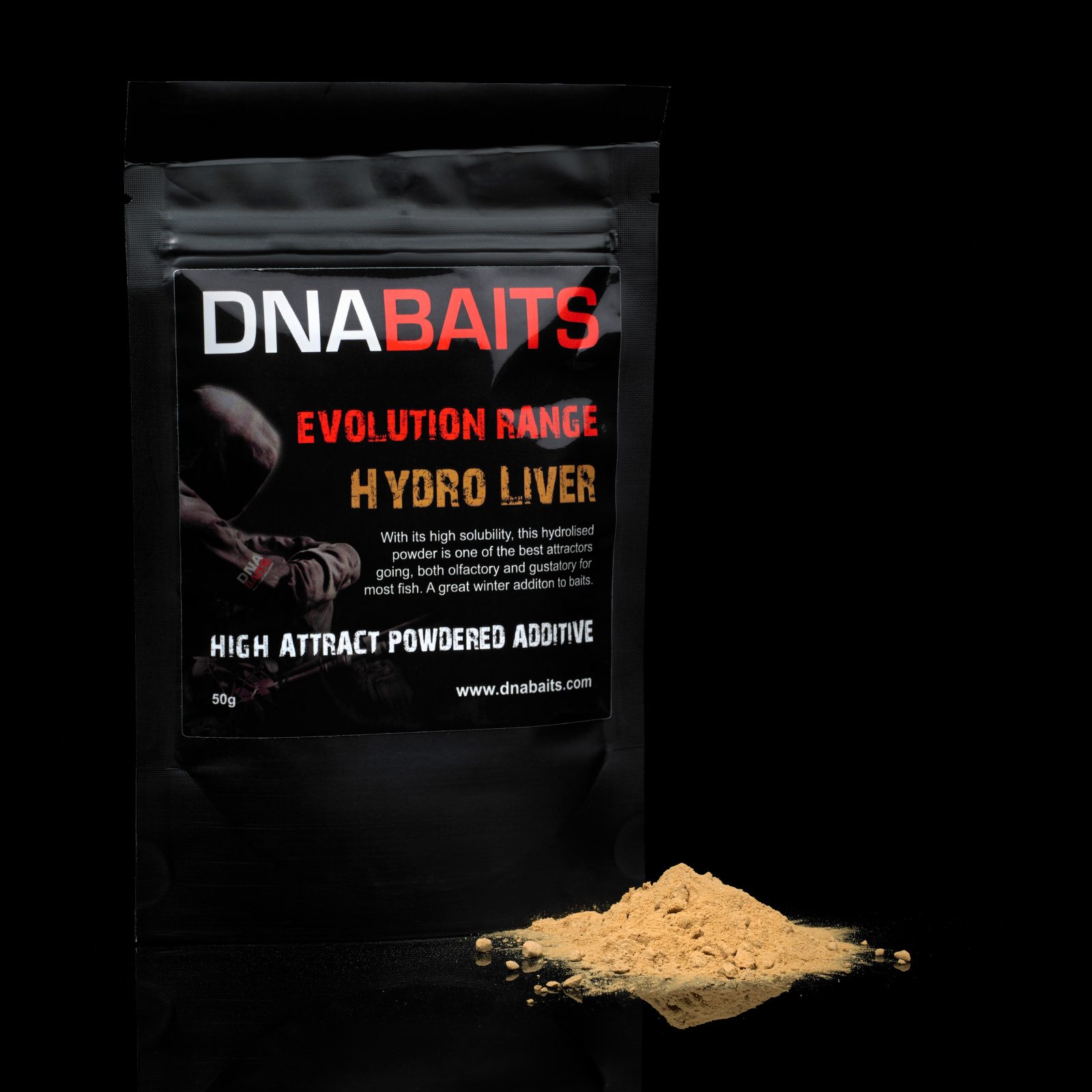 Hydro Liver Powder
Posted: 20th June 2018
Author: Nathan Luckham
"It's just a powder," I hear you cry. To be honest, that's what I thought before I gave this game-changer a go. It's such a versatile product and can be used in many applications within your fishing, and is something I will continue to use, as I honestly believe it's helped me put more fish on the bank.
My first introduction to Hydro Liver Powder was through the winter months. Most of my fishing is done on my local canal and, with the stretch I fish being about seven miles long, bites can be hard to come by, especially during the cold, dark winter months. Consequently, I wanted to introduce as much flavour and taste into my swim without putting too many food items out. Prior to each session, I would usually get half a kilo of Switch boilies out of the freezer, to which I'd put them in a zip-up bag and coat them in Betastim liquid, before leaving them to thaw out and soak in the liquid. Once the Betastim liquid had been absorbed, I'd then add some Switch Hydro Spod Syrup liquid, just enough to coat the baits. I would then reseal the bag and give the baits a good mix around. They would then be left in a warm place for 24 hours. I would then add the Hydro Liver Powder and give them a good shake around, making sure all the baits were coated in the powder. I'd then start squashing and breaking the baits between my fingers, creating a mixture of crumbed and whole baits. Another 24 hours in a warm place and they would be ready to introduce on to some spots. This mixture was introduced over a 7/10-day period before fishing a work overnighter.
I also wanted to super-charge my hookbaits, so I coated a handful of pink and white Switch Half Tones pop-ups in Betastim before allowing to dry. I'd then take five or six pop-ups and put them into a pot (if you put too many in the pot, it's more difficult to get a good, even coating) before adding a few drops of Betastim and a coating of Hydro Liver Powder. I'd then roll them around until the baits had a powdery coating, a process that was repeated several times to create a paste-like shell around the baits. This paste-like coating would leak off attractors for a prolonged period of time, encouraging the carp to home in on the hookbait.
Moving into the warmer months and when floater fishing in particular, I use this awesome attractor to help boost my floating trout pellets/dog biscuits. First of all, I will coat the pellets/dog biscuits in Hemp or Salmon Oil and then give them a dusting of Hydro Liver Powder. The oil helps create a flat spot on the water, making it easier to see your hookbait, and the powder will draw the carp from the bottom/middle layers up towards the surface.