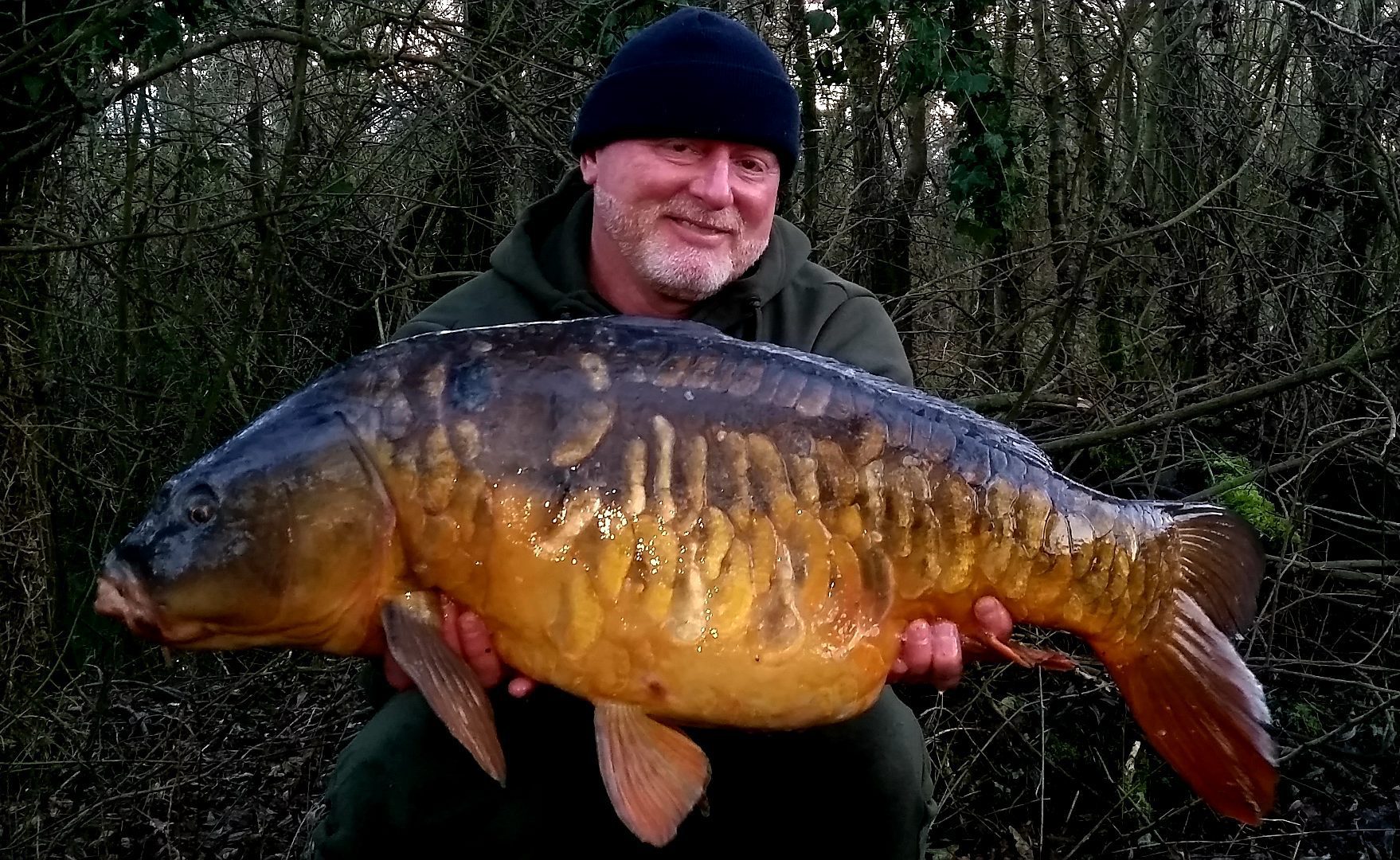 INSTANT RESULTS IN WINTER!
Posted: 8th February 2022
Author: Team DNA
Andy Pavitt has enjoyed a fantastic few weeks whilst concentrating his efforts on a small water, landing not only the biggest fish in the lake, a 28lb 4oz apple-sliced mirror, but many more besides.
"I am out fishing everyone else using your baits," said Andy. "If I am on carp, they are having it!"
Andy has been getting these instant results using a combination of 12mm Secret 7 boilies soaked in S7 Liquid Food mixed in with corn, and fishing the soaked 12mm S7 boilies as hookbaits.
Andy added: "Because the boilies are soft and absorb the Liquid Food well, I find them ideal for my short-session winter angling.
"I had another three fish in an afternoon on my latest session. Great fun and instant results on a small winter water."