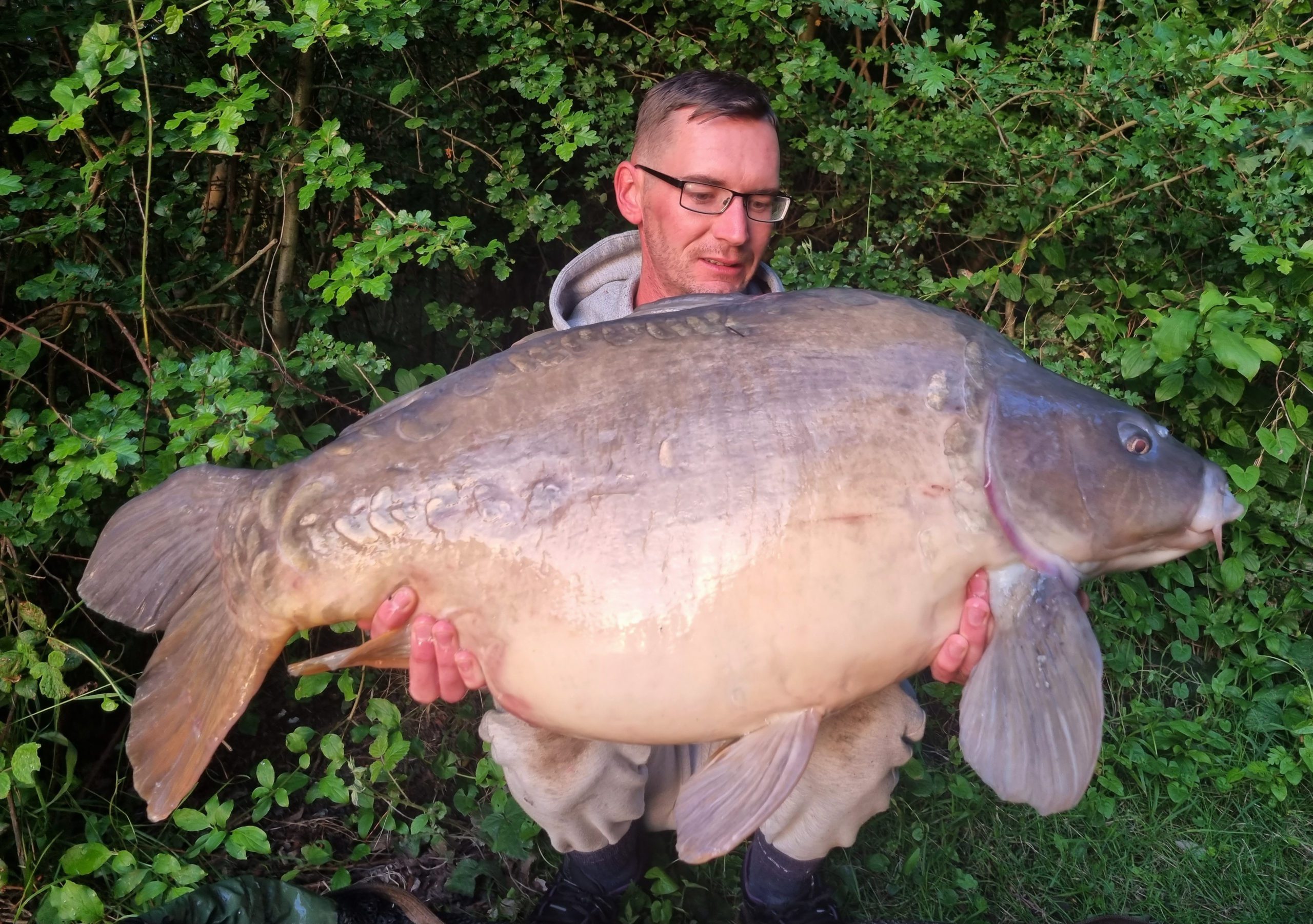 KENT COLOSSUS FALLS TO THE BUG!
Posted: 19th September 2022
Author: Team DNA
A recent trip from Essex to a Kent club water saw Eric Sprought get more than he bargained far, not only bagging a colossal 43lb 6oz mirror but also two 30lb-plus mirrors to 34lb.
The 32-year-old bricklayer decided to target a weedbed at 52 yards, where he offered 22mm Bug bottom baits tipped with 12mm Milky Malt pop-ups amongst a regularly topped-up bed of 15mm Bug boilies and hemp.
Eric got through 10 kilos of Bug and hemp over the course of his 48-hour stay, as the fish just kept coming back for more.