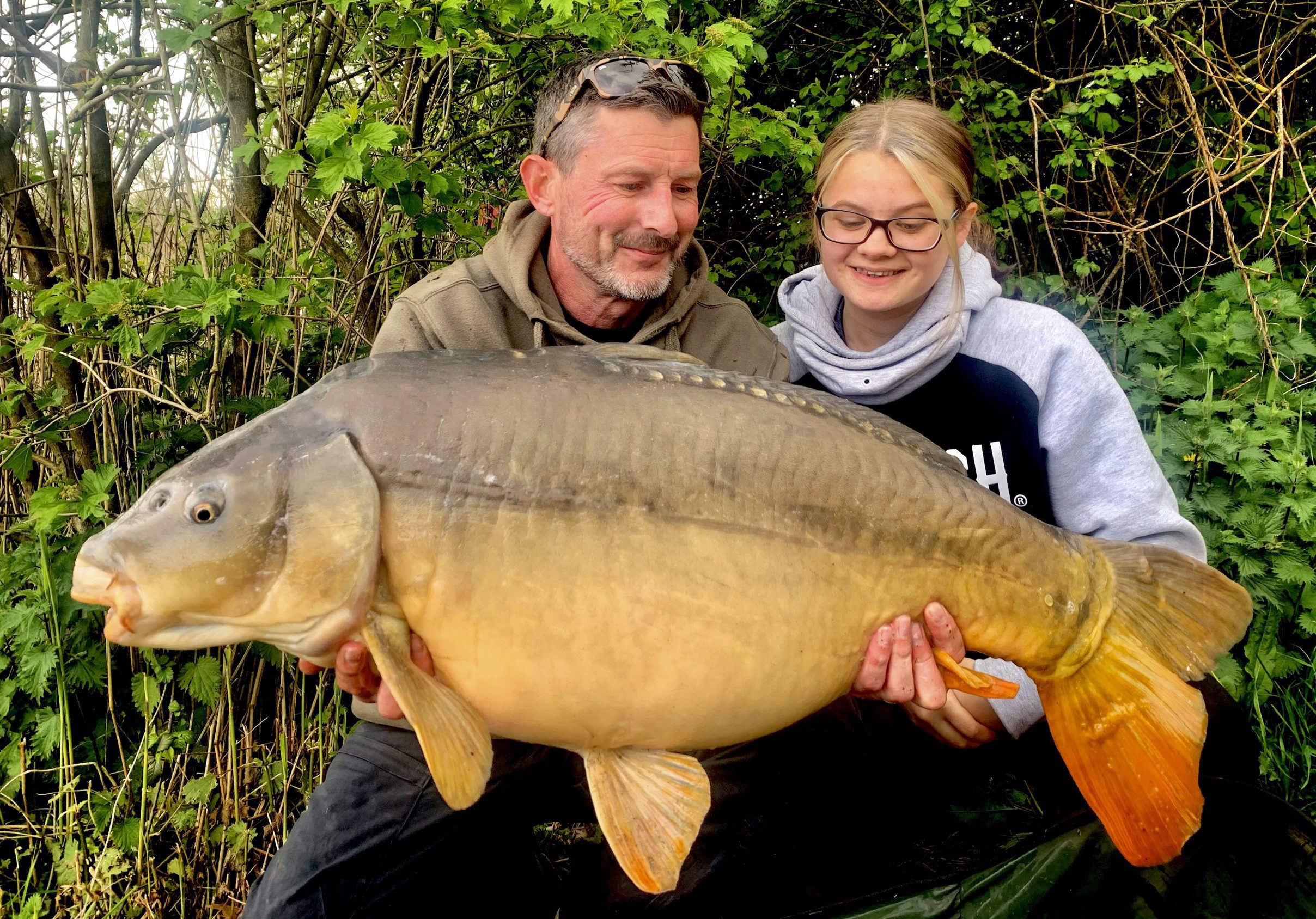 LAMBY THIRTY 45 MINUTES INTO NEW SEASON!
Posted: 7th May 2021
Author: Team DNA
Andrew Jones had to wait just 45 minutes into his new season on Lamby Lake before he was cradling his first-ever Welsh 30-pounder. 
Having joined the venue two years ago to catch a thirty, that moment finally came within three-quarters of an hour of his rod being in the water, turning up a 33lb 8oz mirror known as Lumpy.
"It seemed like a long month with the lake being shut, as I had eagerly been awaiting the new season," said Andrew.
"Unable to make opening night, I knew the lake would be full, but we headed out as early as we could on Saturday morning. After a few hours waiting, a swim became available and the rods were put out on two good spots. I opted not to put extra bait in straight away, looking to cause as little disturbance as possible on a very heavily pressured lake.
"Forty-five minutes later, the right alarm went into total meltdown! I pulled into the fish and straight away it felt heavy, holding bottom and tearing down the lake, taking out my other line in the process. Knees knocking, the fight continued along the marginal shelf, the fish fighting hard to not come up. A few more minutes and it was in sight, looking huge!
"Ella was on the net, and bosh, in she went first time! I joined Lamby with a target of a Welsh thirty and two years on a top team effort saw me achieve that goal with a fish called Lumpy at 33lb 8oz. To say we were absolutely buzzing was an understatement!