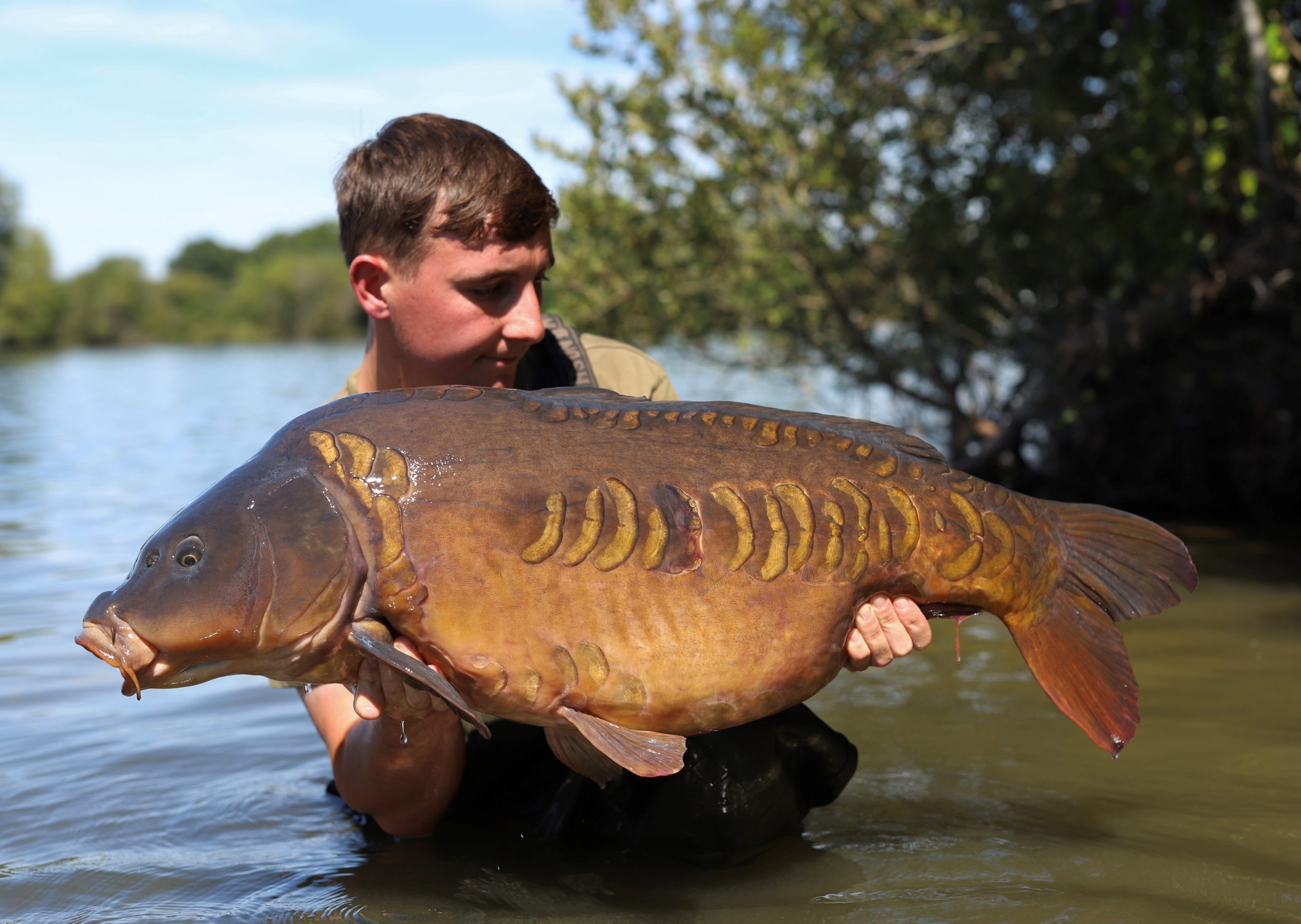 MYLES IN DREAMLAND AS TARGET FALLS IN 4 NIGHTS!
Posted: 12th August 2022
Author: Team DNA
A couple of weeks of prebaiting and just four nights' angling was all Myles Wasley needed to get his hands on his target fish from a big southern pit, an incredible low-forty mirror known as the Big Linear.
After having already enjoyed a few successful days and feeling like he was close to the capture of his target fish, Myles' heart was in his mouth when the remaining rod on his spot ramped off at nine o'clock in the morning.
Taking up the story, Myles said: "I managed to slow the fish down just as it hit a big weedbed. A few minutes later, it came free and hit the surface! Straight away I could see it was a good fish just by the length of it, and as I gained some line, the fish turned head on, when I got a good idea of its width!
"The fish pretty much wallowed all the way back from about 80 yards, coming in over the weed, before rolling again about 20 yards out. I knew exactly which fish it was, the Big Linear, and after seeing it in the spring looking massive, as soon as she was ready for netting, I went straight in fully clothed to bundle her in the net.
"To make it more special, my girlfriend was there and got to witness everything. A few phone calls later, one of my mates was on his way.
"Four nights' angling, two weeks of prebaiting and silly amounts of seed and SLK boilies and the job was done in just eight bites. At 40lb-plus, she looked absolutely insane! Dreams do come true."