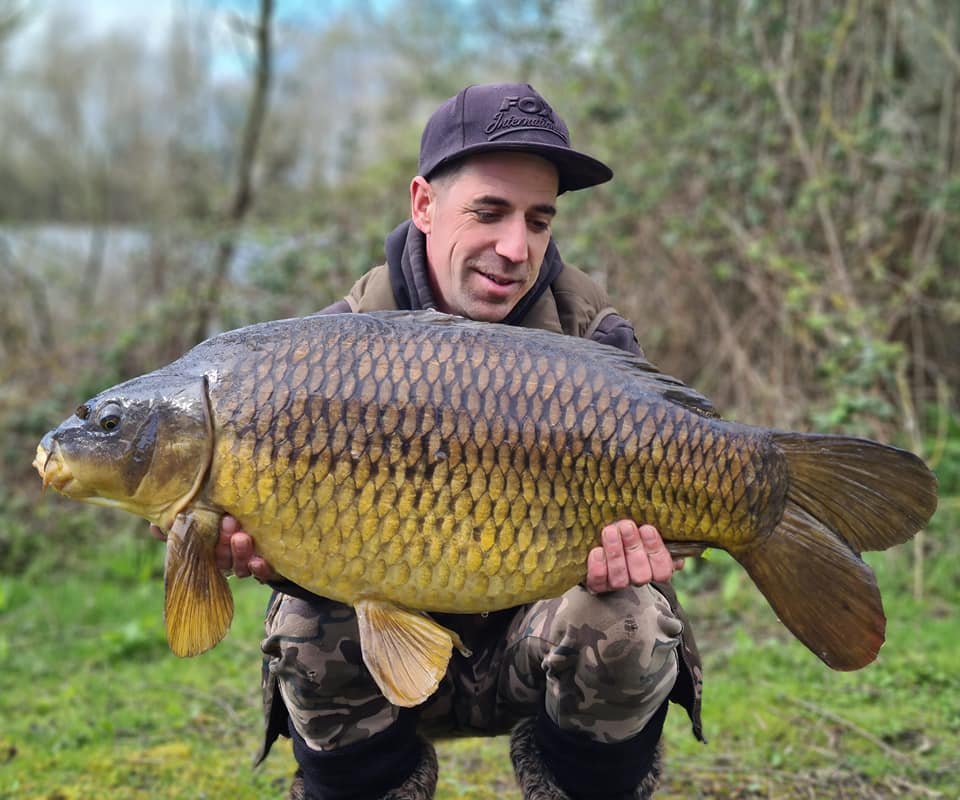 OFF THE MARK FOR THE YEAR ON FARRIERS
Posted: 27th April 2021
Author: Team DNA
Ross Partridge took The Bug to Farriers for the first time and kick-started his campaign with two upper-twenty commons.
Ross said: "This was my first session up Farriers armed with The Bug. I couldn't wait to get the bait in Farriers, as I think it will do really well on here – and it didn't disappoint from the off!
"After arriving at a busy lake that had hardly done any fish on the bottom, I wasn't all that confident. With most captures coming to zigs, I put two out, one at 4ft and the other at 5ft, on a couple of fish I had seen cruising past an unfancied swim. Both zigs were glugged in Bug Liquid Food. To my surprise, the 4ft black zig ripped off within an hour and I was well happy with my first Farriers carp of the year, a cracking 29lb 12oz common.
"Nothing else happened all night, as the fish had done the off. I was up at first light and had seen a couple of shows out in front of a certain swim. I knew one of the boys in there was going that morning, so I quickly packed down and got in behind him. I put out three Spombs of crushed and whole Bug boilies, mixed in with a good helping of Bug Stick Mix and Bug pellets, all coated in matching Bug Hydro Spod Syrup.
"With the high pressure and the conditions very sunny, I decided to stick with the zig approach, putting a couple out, but didn't have a single bleep all day. By 6 o'clock I had both rods set up on pop-ups ready for the night. I cast a single Bug pop-up out at 16 wraps on a tiny clear spot where I had baited earlier in the morning. I put the rod down and as I turned around to let the line settle, it was away! I didn't even have enough time to put the bobbin on! Without a doubt the fastest run I've ever had on Farriers.
"The fish weeded me up straight away, but with a little persuasion it was soon in the net, along with a mountain of weed. It turned out to be a 27lb 8oz common, so I was well happy. I've got a good feeling it's going to be a very good season on there."