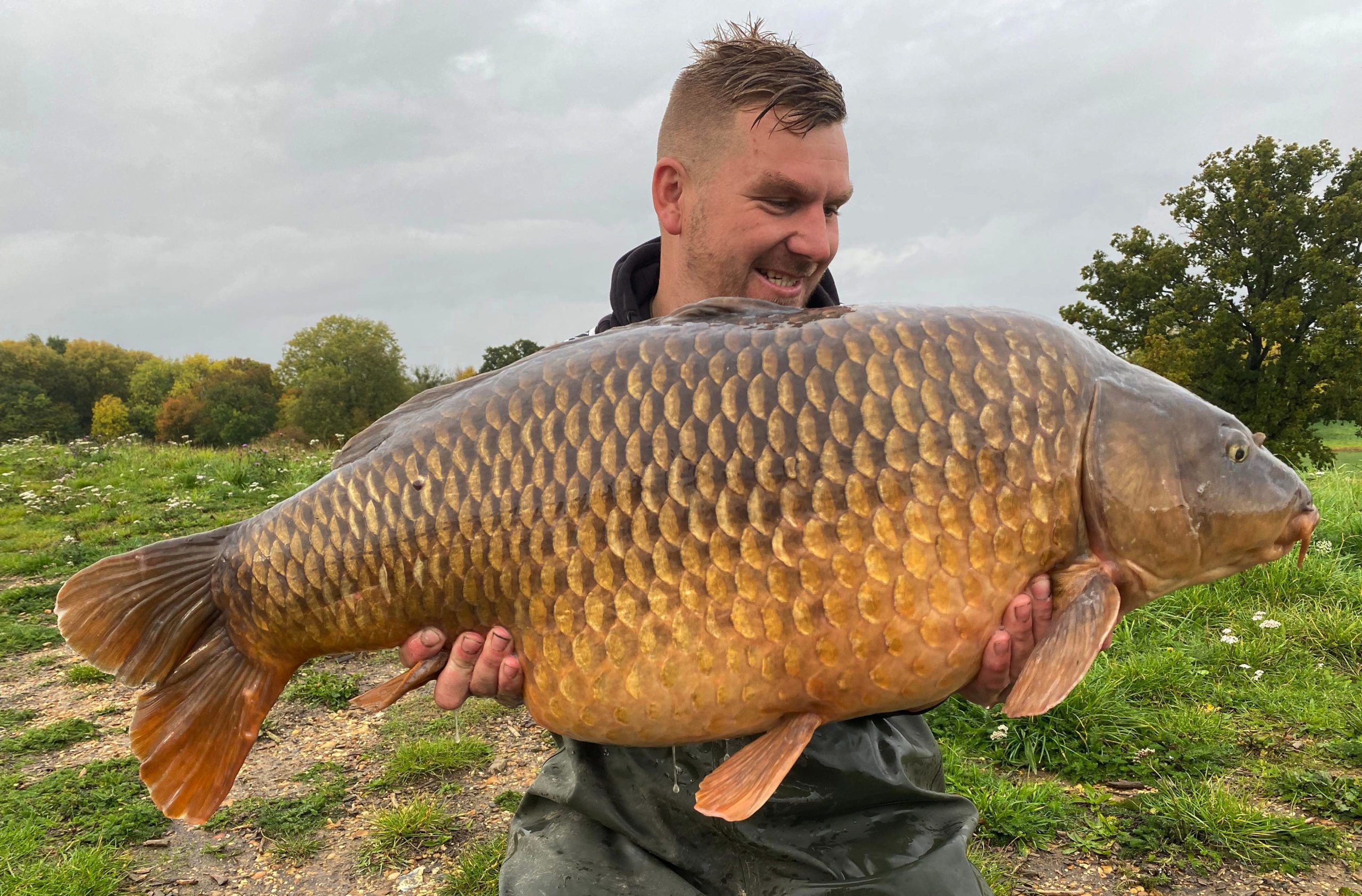 ONE FORTY AND 10 THIRTIES IN BERNERS HAUL!
Posted: 25th October 2022
Author: Team DNA
Damien Watts' decision to book a few days off work and spend it at Berners Hall in Essex couldn't have worked out any better, as he bagged himself a forty and 10 thirties as part of a 20-plus fish haul!
The pick of the session was the Patch Common at 44lb 8oz, one of the most-coveted fish in the lake.
Damien fished with plastic corn that he had soaking in Sticky Sweet over a regularly topped-up bed of Bug boilies and maggots.