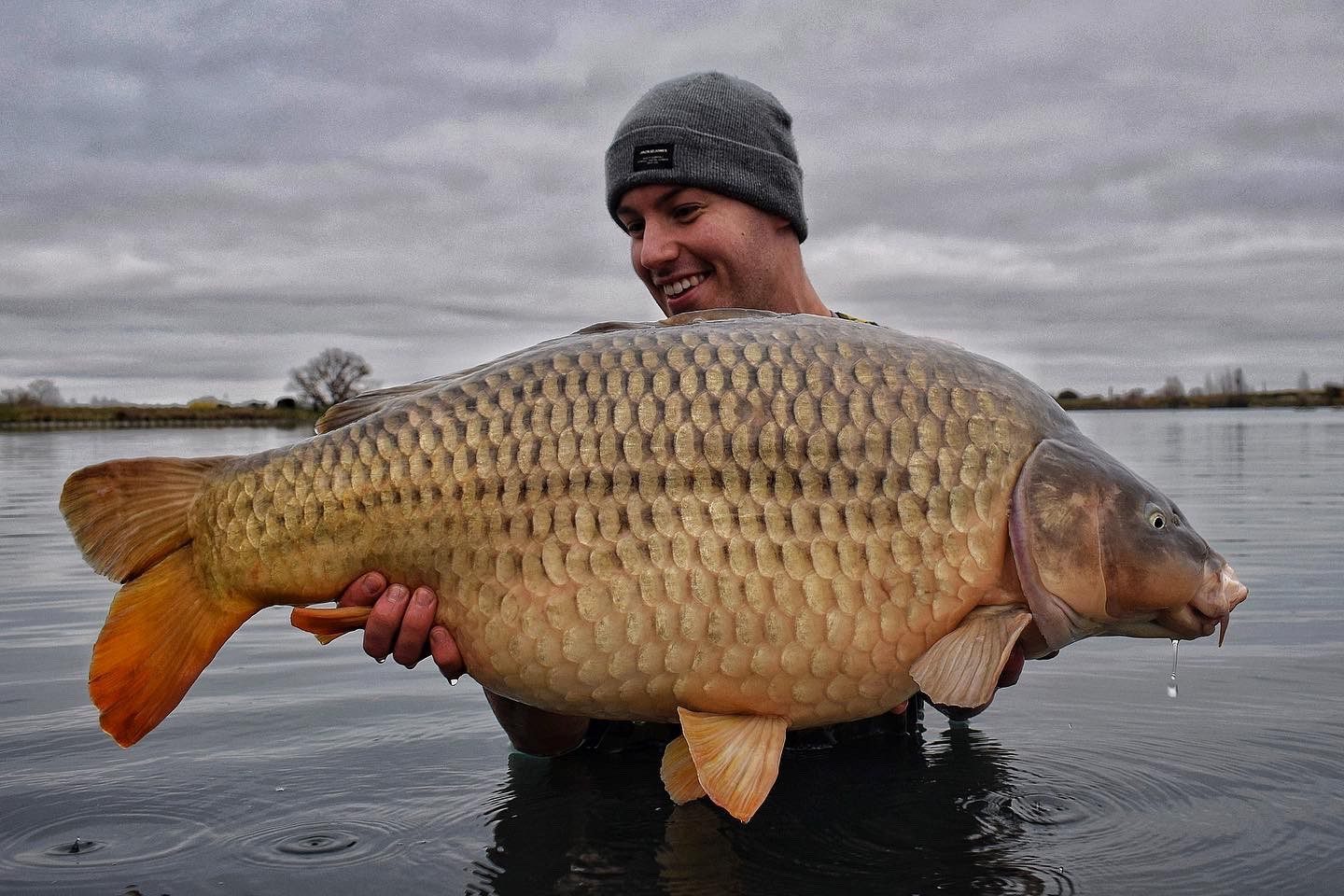 PB FALLS TWICE IN A DAY AT BERNERS HALL!
Posted: 22nd November 2021
Author: Team DNA
Berners Hall in Essex has accounted for many personal bests this year, most recently that of Ollie Goodhew, who actually broke his PB common twice over the weekend!
"I had a small double-figure mirror and lost a fish the first evening," said Ollie, who went to bed that night not realising what was to follow the next day.
The following morning, Ollie was to receive a bite from the biggest common he had ever caught on UK shores, a fish of 36lb 8oz that smashed his PB common by 8lb.
Ollie said: "After celebrating the new PB and resting the swim for a few hours, I got the rods back out and not long after the right-hand rod was away again! This time it was an even bigger common of 41lb, a fish known as Sherlock, breaking my PB common for a second time."
In total, Ollie managed four fish from six bites.