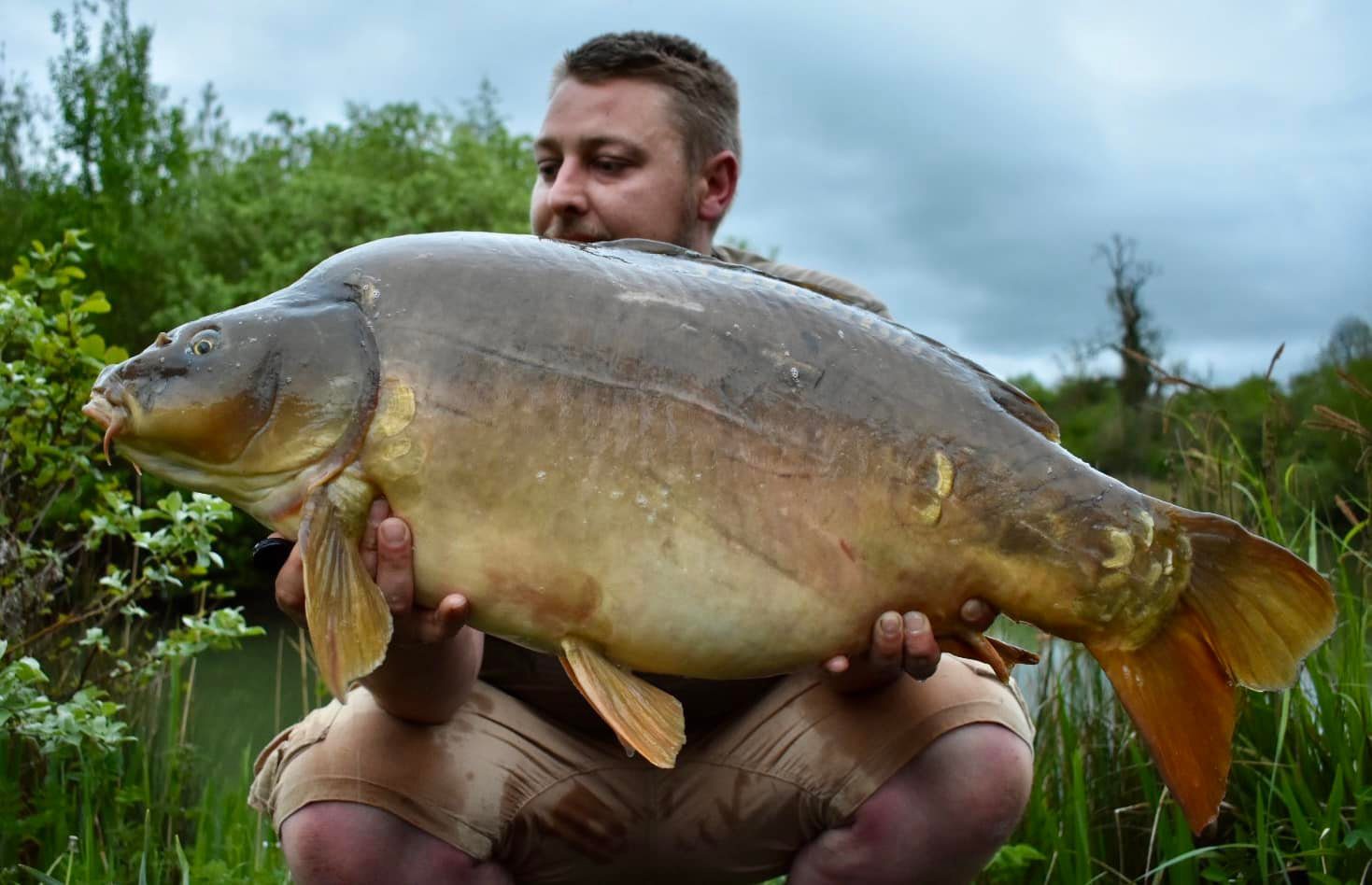 PB TUMBLES TWICE IN A MATTER OF HOURS!
Posted: 11th May 2022
Author: Team DNA
Jamie Rabbitts could not believe his luck during his latest visit to his low-stock syndicate, landing not one, not two but three 30-pounders in a single session!
Jamie had already been on a good run, landing a couple of twenties and a thirty on his previous visit, which he considered to be a fantastic result, so he was blown away to continue his rich vein of form with three more thirties and break his personal best on two separate occasions in a matter of hours.
The first of the thirties trio was a 36-pounder known as the Big Ghostie, which was a new PB at the time, swiftly beaten a short while later by Scar, a mirror of 36lb 4oz. The third and final thirty was a 31lb mirror that goes by the name of George.
All of Jamie's fish were tempted on Secret 7 Corker wafters fished over a bed of mixed-sized Secret 7 boilies soaked in S7 Hydro Spod Syrup and covered in Krill Meal and Crayfish Mini Mix pellets.