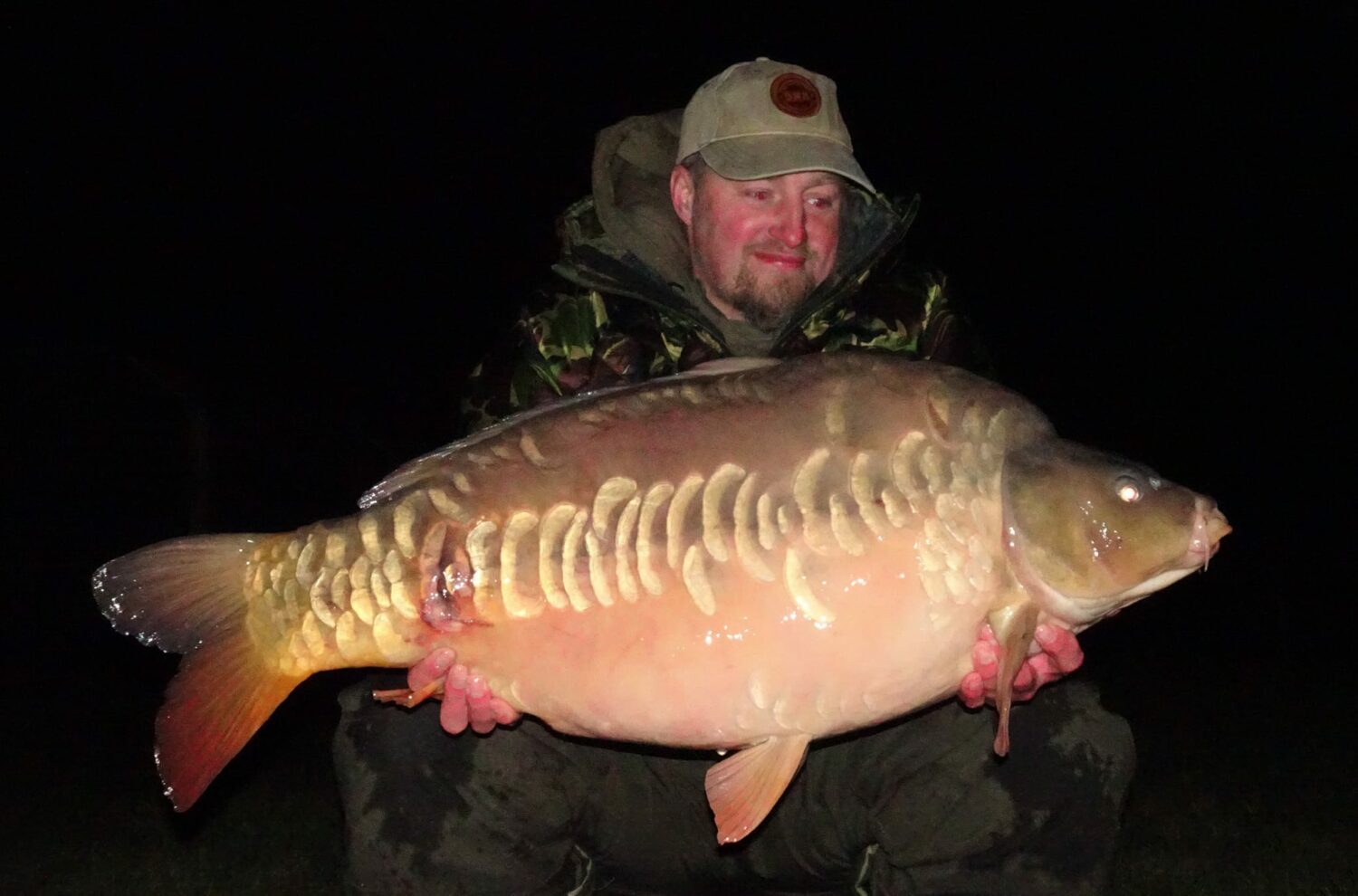 PB TUMBLES WITH SECOND A-TEAMER IN TWO WEEKS
Posted: 9th March 2023
Author: Team DNA
Jess Jackson picked up where he left off on his previous session at Darrow Farm Fishery, landing his second A-teamer in the space of a week and setting a new personal in the process!
Jess said: "After last week's success at my winter ticket at Darrow Farm Fishery, I went back on Thursday for another go with the same tactics: a couple of handfuls of
Bug crumb
,
Crayfish Mini Mix pellets
,
Bug Liquid Food
and a single 15mm
Bug
freezer bottom bait.
"The effort certainly paid off, as a few hours after dark fishing into the face of a bitter north-easterly wind, I got myself a new UK personal best, a carp known as the Twin at 35lb 12oz. I was a cold but very happy chappy!"
The week before, Jess bagged himself Shoulders at 34lb 14oz, backed up by a 24lb mirror.