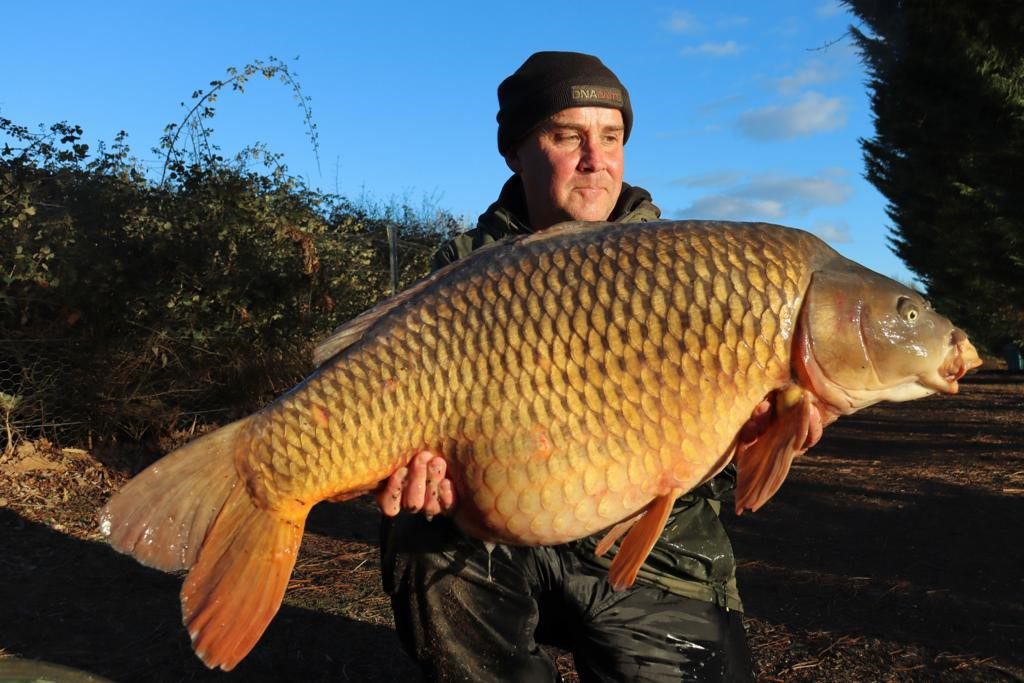 PERRY ON CHARGE WITH MASSIVE MONKS COMMON
Posted: 27th February 2023
Author: Team DNA
Perry Alabaster has certainly got the wind in his sails over at Monks Pit, continuing his run of form with the capture of one of the largest commons in the lake!
"I had every swim on the lake to choose from when I got to the lake, so I opted for the peg I'd caught from over the last couple of weeks," said Perry.
"I had a nice-looking 24lb 4oz mirror on a Crayfish wafter after about an hour, then a short while later had a common known Jutt's, which was nearly twice as big as the first fish at exactly 48lb!
Later that night, Perry also added a 38lb 2oz mirror to his tally on the Secret 7 rod.