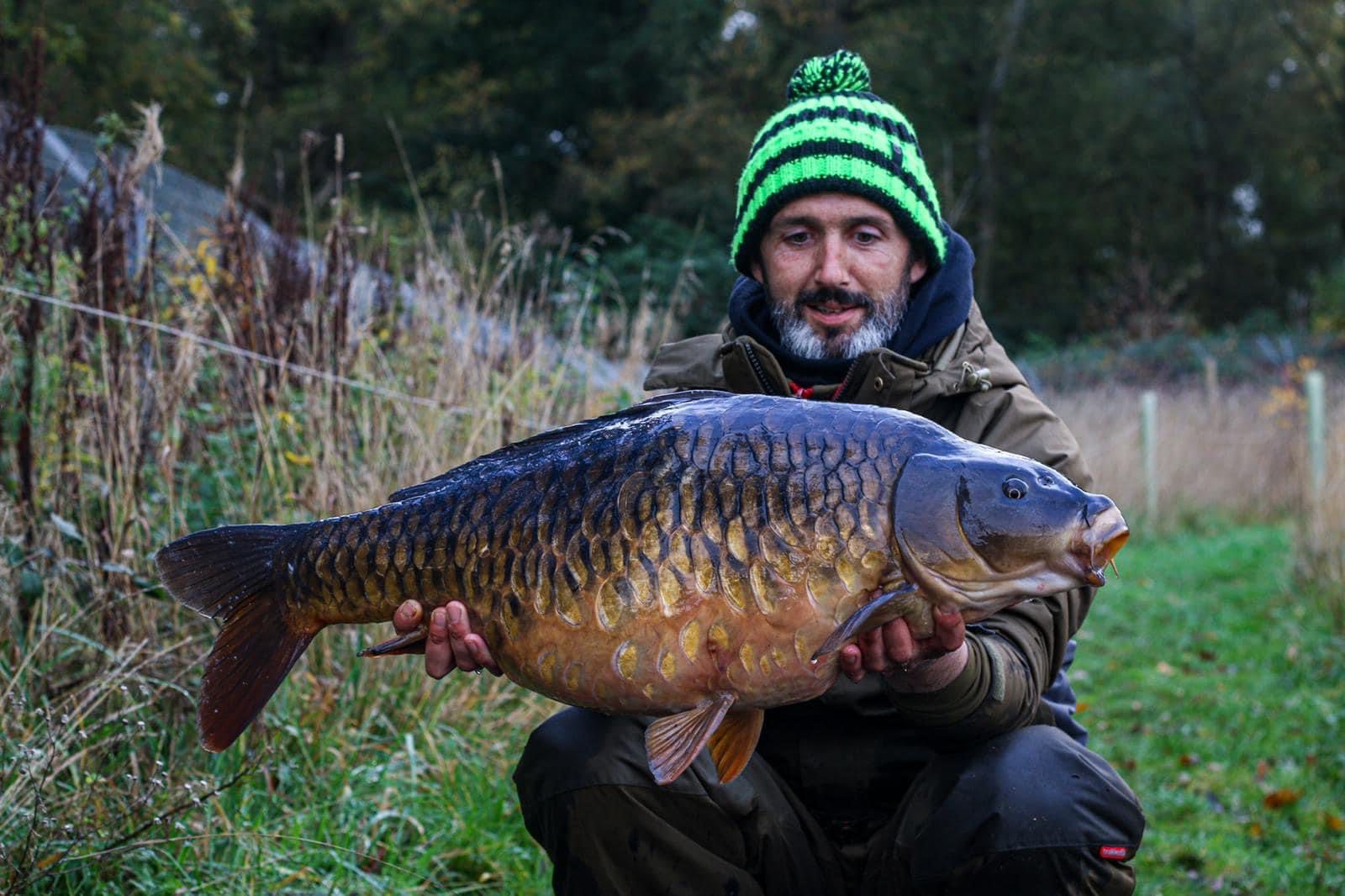 PETTITT'S STUNNERS AFTER TACTICAL CHANGE!
Posted: 18th November 2021
Author: Team DNA
A subtle tactical change turned a frustrating session on Embryo's Pettitt's Lake into a memorable one for Alan Draycott!
With the lake fishing extremely slow and everyone blanking whilst fishing over beds of bait, Alan decided to drop his rods short a few rod-lengths and fish solid bags. The change resulted in two fish within an hour of each other, a fully scaled of 29lb 4oz and another mirror of 26lb 10oz.
"I arrived at Embryo's Norton Disney with a plan in my head of fishing a certain peg on Pettitt's, the big-fish lake and hardest water on the complex," admitted Alan.
"But after talking to staff and seeing fish show in a different area of the lake, I decided to set up in that area instead. It turned out to be my toughest week's carp fishing ever. I started out fishing my crank combi rigs over bait consisting of hemp and maize with pink Himalayan rock salt, 18mm
Bug freezer baits
and house pellets on a plateau at 110 yards. I persevered with this tactic for a few days with fish showing in my area, but to no avail.
"I came to realise that everyone on the lake was fishing similar tactics over piles of bait, but not catching. So, I decided to come four rod-lengths shorter, switching over to solid bags filled with a mixture of crumbed
Bug boilies
, salted hemp and maize, with double fake corn on the hair one rod and a 15mm
S7 Corker pop-up
on the other rod.
"It turned out to be a good tactical call, as at first light the following morning I had a screaming run on the left-hand rod. After weeding me up twice, the fish gave in and an absolutely stunning dark, fully scaled mirror went over the net cord. Weighing in at 29lb 4oz, it made all the hard work and days of blanking a distant memory.
"Then, no more than an hour after putting the fully scaled back, the right-hand rod was away, and after a spirited fight, another cracking mirror of 26lb 10oz graced my net, making me probably the happiest angler in the country at that moment, as there had only been four fish landed on that lake in 11 days and I'd had two of them!"