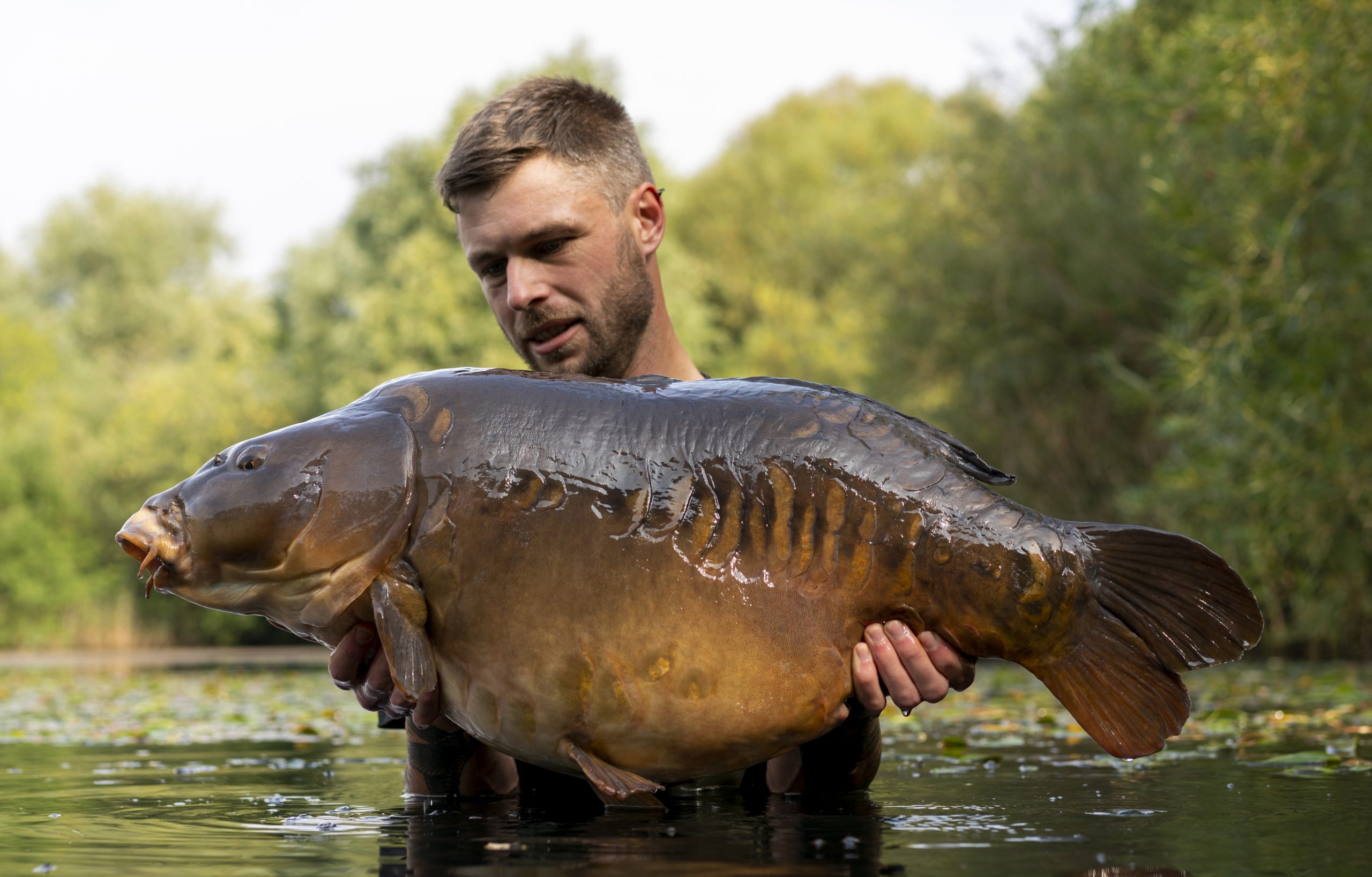 PLANETS ALIGN FOR TONY AS HE LANDS CRATER!
Posted: 20th September 2021
Author: Team DNA
Tony Payne said he just can't stop smiling, after landing his main target fish and his first UK forty from Cambridgeshire's Northey Park syndicate, the hugely coveted Crater at 40lb 14oz.
Tony had spotted the fish visiting a small bay regularly over several weeks, so decided to tuck himself away for the weekend, under-arming a Secret 7 wafter in the margins under an overhanging tree and baiting with a few handfuls of Secret 7 boilies.
The rod was away the next morning! After a tense, nervy battle, with the fish trying to make the snags, Tony was hugely relieved to slip the net under the fish he so desperately wanted in his album.
"Thanks to my good mate Oliver Richards for shooting down with no hesitation to share the moment and take some amazing photos," said Tony.