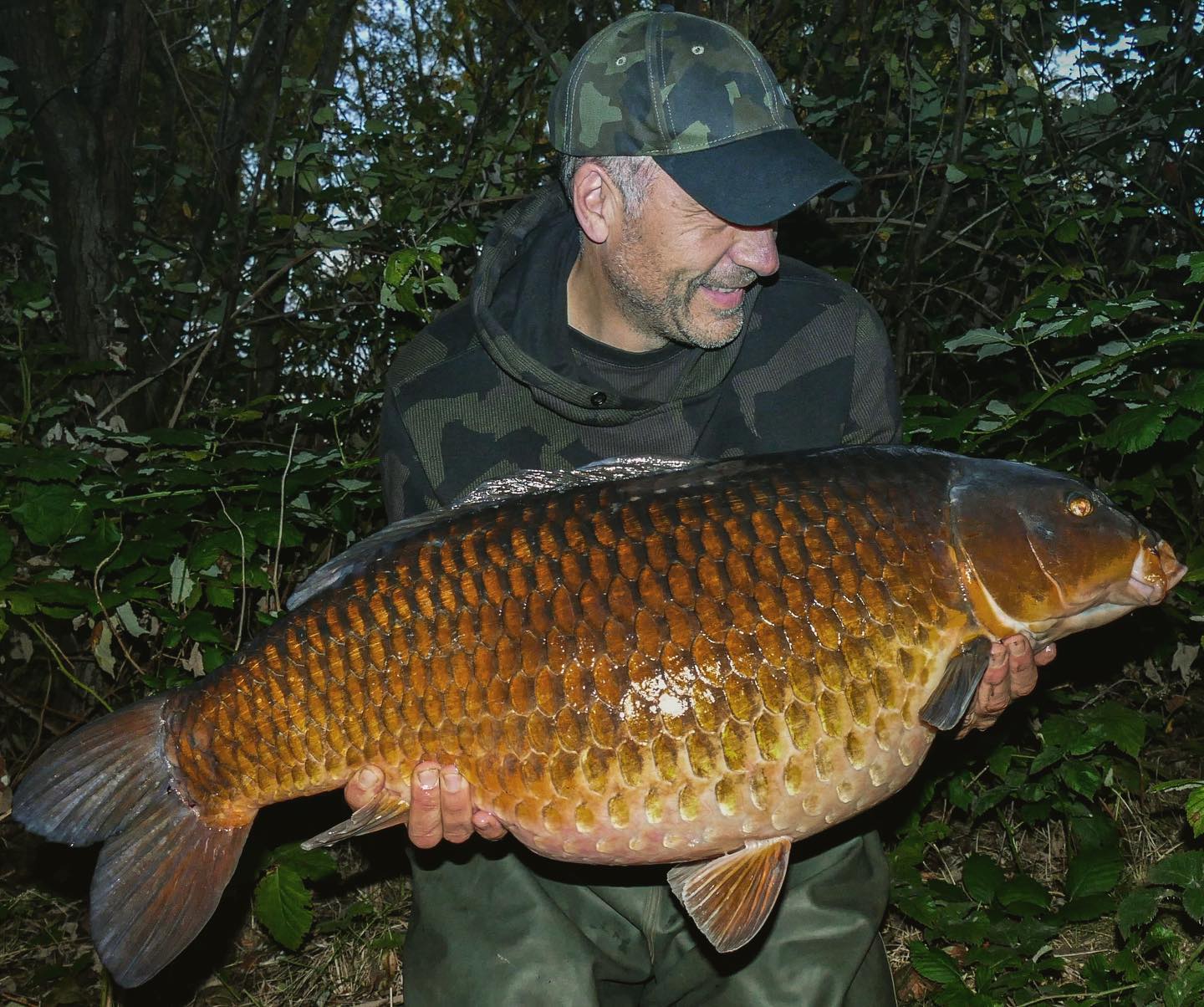 PREVIOUSLY UNCAUGHT YORKSHIRE GEM
Posted: 25th October 2021
Author: Team DNA
Even by Crowy's remarkable standards, this is a special capture indeed, a big old Yorkshire common that – prior to this capture – is believed to have never been caught before!
Crowy said: "I've caught some lovely fish this year, but the northern ones are always my favourites. One of Yorkshire's monster myths from a few weeks back.
"I'd heard the whispers for a while, so went and had a look for myself. It took a few visits to find them and every now and then I got a sighting of something special. I started trickling in bait back in August, increasing the amounts as I went. It started going almost straight away, but I held back on fishing it until the dark nights crept in.
"The first night produced five fish. The second night was a lot quieter with one lost and then the big common at 4.30am. I was like a kid at Christmas when I lifted it on to the mat – what an incredible carp!
"From what I'm hearing, this is the first time it has ever been banked."
As ever, Crowy put his faith in his trusted SLK boilies.