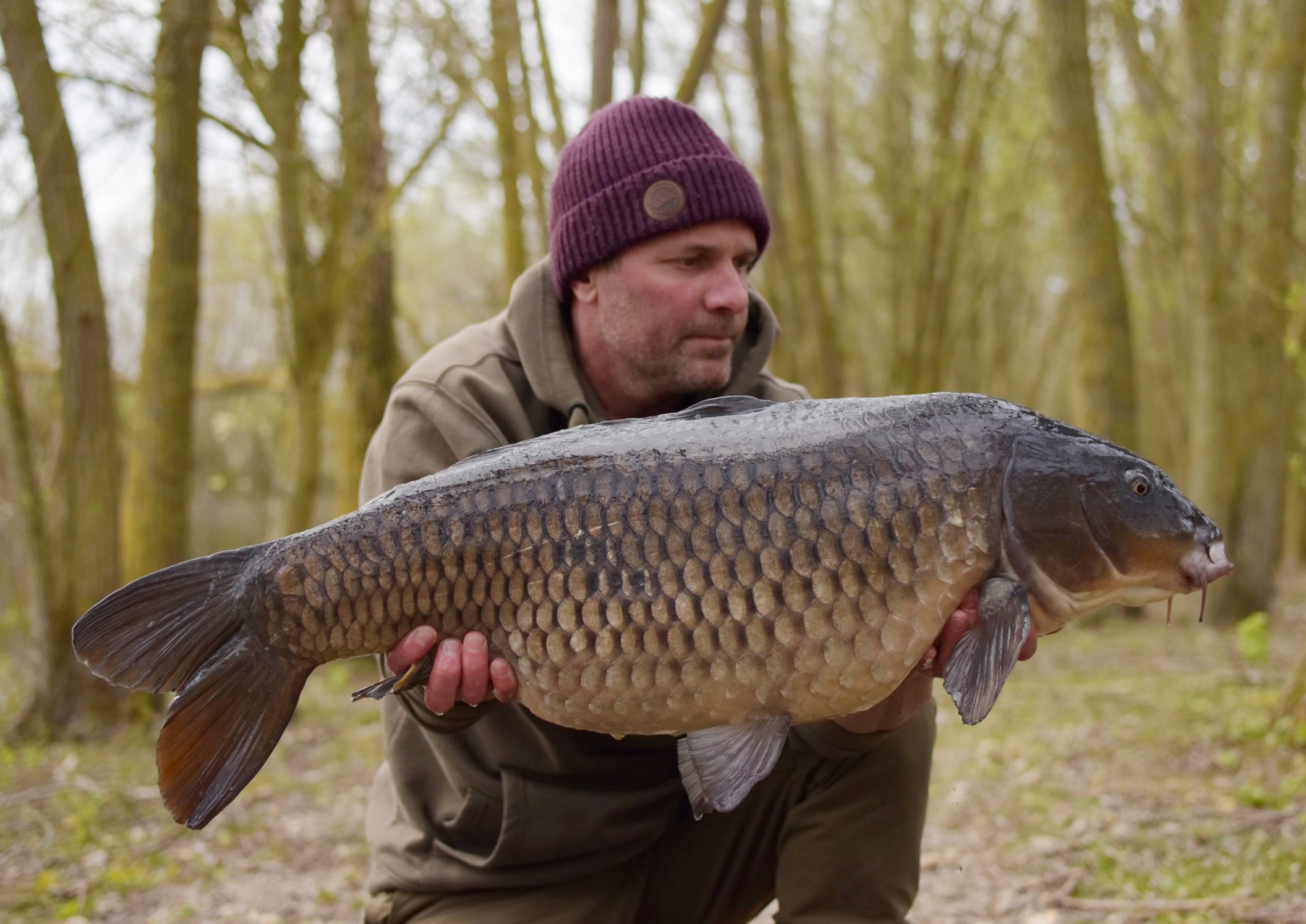 QUARRY CARP DIGGING THE BUG!
Posted: 14th April 2021
Author: Team DNA
The Quarry carp have responded really well to The Bug for Lawrence Huff, with another lovely fish succumbing to his rods during a 24-hour session on the famous Essex syndicate venue.
The 50-year-old furniture manufacturer from London used his favoured snowman combination of a 15mm Bug Hard Hooker tipped with a 12mm Bug Corker pop-up, which he fished to the island and baited over the top with 15mm Bug freezer bait that had been soaking in Bug Liquid Food.