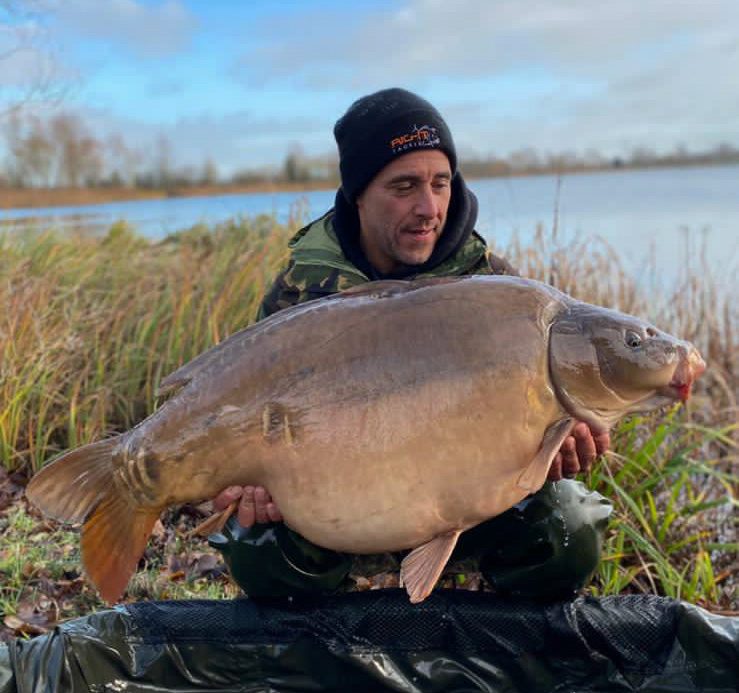 Roger breaks PB with Grenvilles giant!
Posted: 14th December 2020
Author: Team DNA
Forty-five years as a carp angler has Roger Bacon catch thousands of carp, but none bigger than the one that graced his net at Grenvilles last week.
Roger, who only last month landed his first Bug-caught fifty from the same venue, continued his winter campaign on the incredible Cambridgeshire syndicate venue in the hope of an even bigger lump and duly got his reward, slipping his net under a colossal mirror of 58lb 5oz.
The mirror was one of four fish that came Roger's way from five bites, all coming to Pink Peril pop-ups soaked in Pink Peril Intense Booster fished over a big bed of Bug crumb soaked in Bug Liquid Food and Bug Hydro Spod Syrup. He then topped up the spot with 10 Spombs of the same mix after every bite.
Surely a Grenvilles sixty is on the cards for Roger very soon!