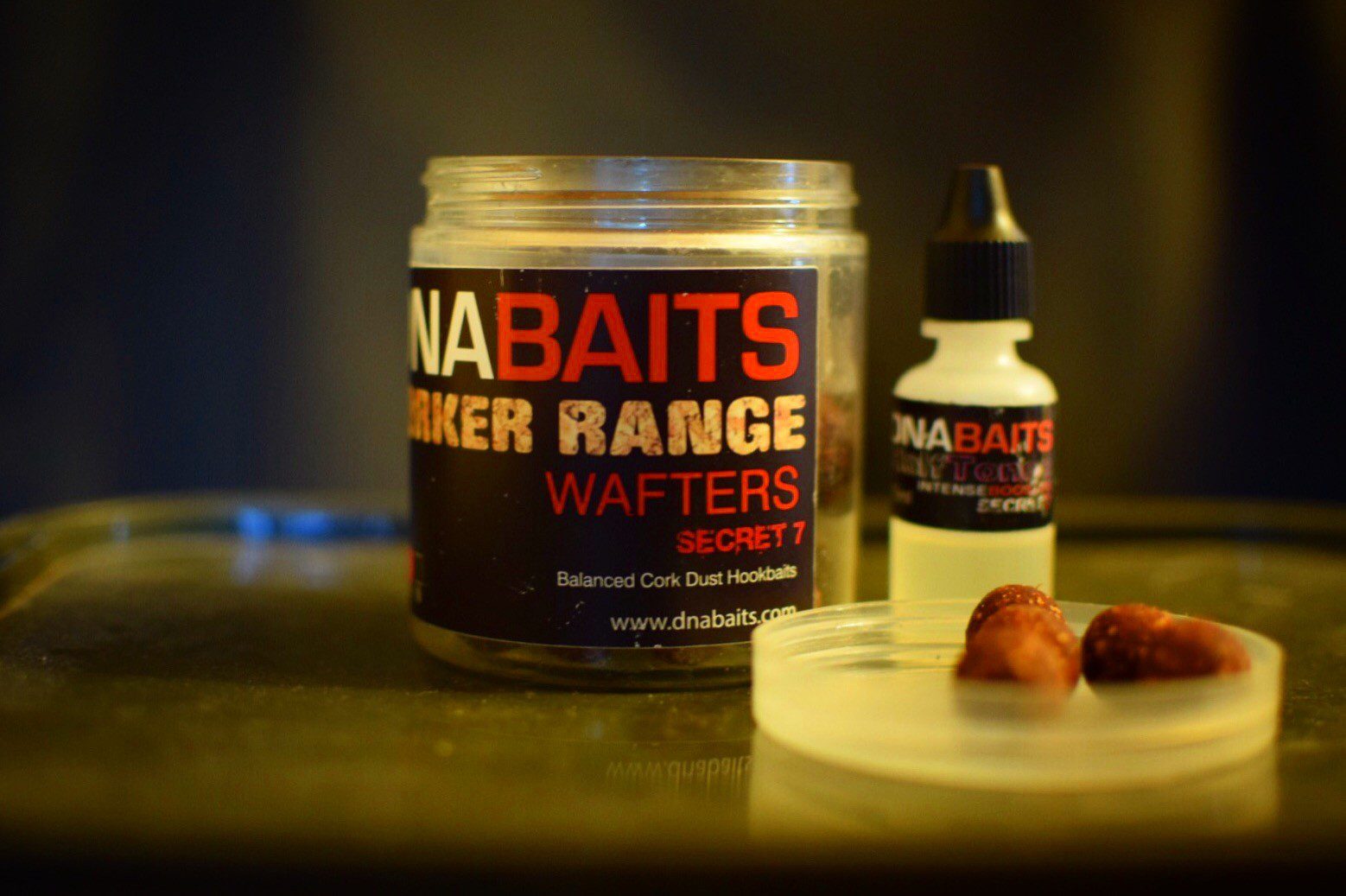 S7 and Intense Boosters
Posted: 13th June 2018
Author: Jordan McKulsky
After joining DNA, I immediately set about experimenting with the many products in the range, eventually settling on S7 as my weapon of choice. Thanks to the positive impact on my catch rates, and having watched how fish react to it when feeding, it's clear S7's sweet yet nutritional fishmeal profile is something the fish crave.
I've found there are many edges you can gain within the range, and alongside my favoured S7 wafters, the Intense Booster is a massive game changer. When fishing over a choddy bottom, I've found that hookbaits still come back smelling as good as they did when they were cast out.
Recently I've been using S7 in 8mm, along with home-prepped particles, and with the fish in my Yateley water loving a tiger nut, I never ignore using a nut on the hair. I've found that prepping nut hookbaits myself, blasting them in a coating of Intense Booster, is a massive edge, and for me the best Intense Booster for that is Milky Malt.
S7 is available in a number of different sizes, and my advice is to mess around with these sizes depending on the fishing situation. Don't ignore chops and crumb; they can be devastating! Get on the S7 and grab yourself some Intense Boosters; they will make the difference!