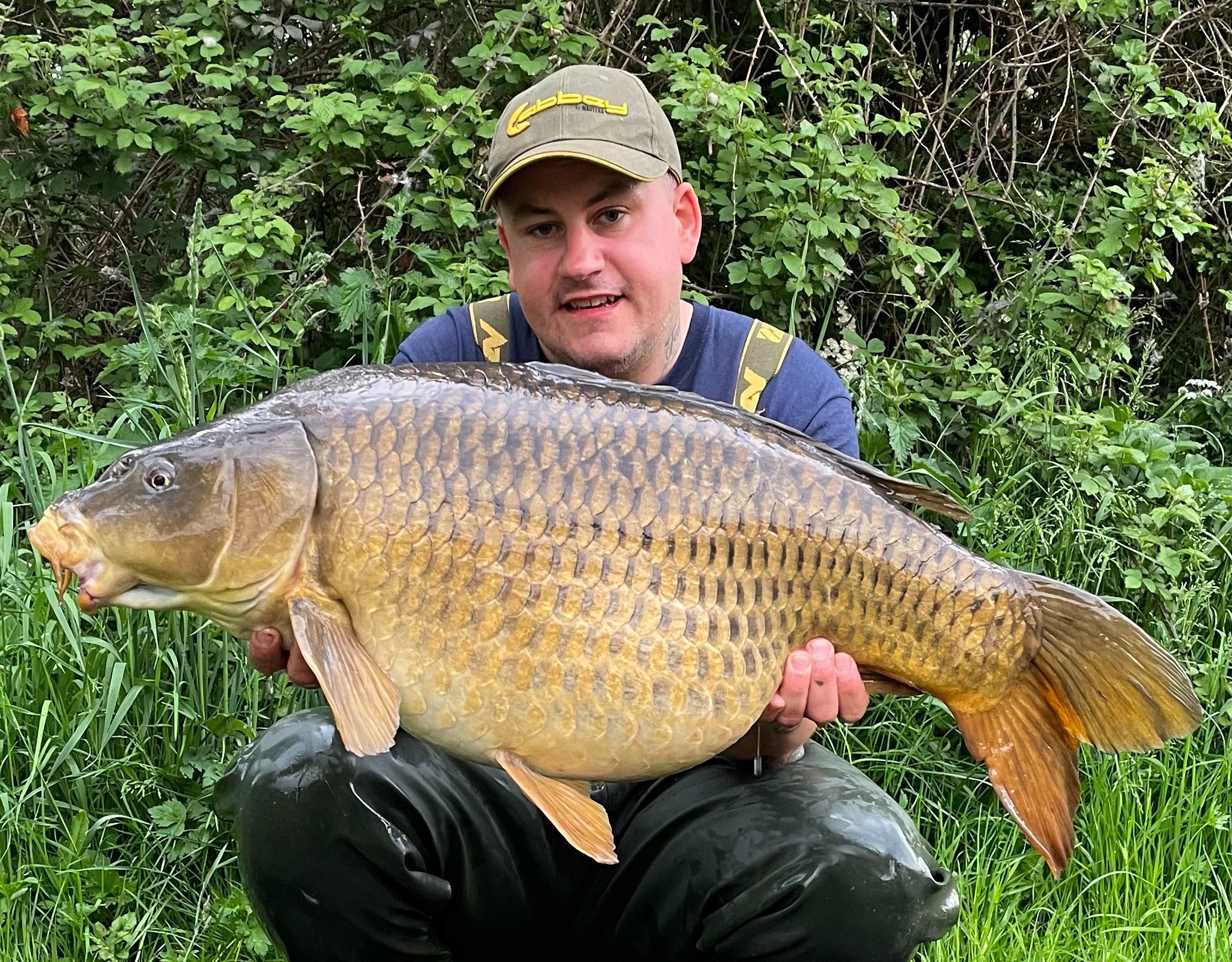 SEIZING THE OPPORTUNITY
Posted: 8th June 2021
Author: Team DNA
Andrew Murphy made the most of a short window of opportunity on his local club water to bank three lovely fish, including a 22lb original mirror and a common of 32lb.
"Upon arrival, I had a brief walk around thinking I might not be here for long, because the temperature was soaring and I spotted a lot of carp grouping up," admitted Andrew.
"It wasn't long before I had a fine original mirror in the net at just shy of 22Ib. With me just being there for an evening, I was content with that, but out went another solid bag and it was away again soon after, this time producing a two-tone mirror of 19Ib 8oz. Just as I landed it, the other rod was away, and this time it felt like a really good fish! After a very long, hard-fought battle, I managed to land an unbelievable common that tipped the scales at 32Ib exactly.
"It was an amazing evening session, to say the least. This Bug is something else; the carp are crazy for it!"