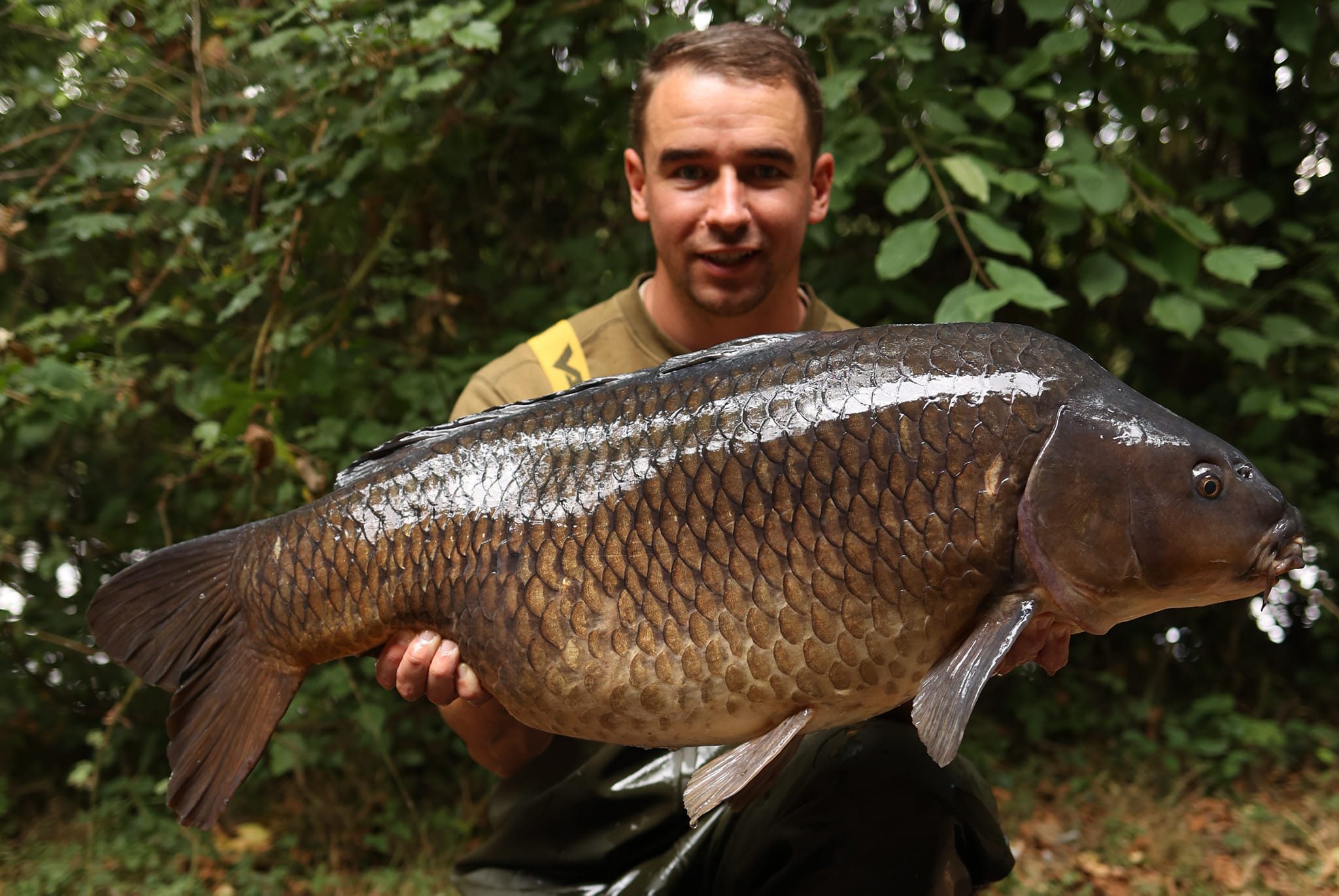 SILVER COMMON ON SHORT STALKING SESH!
Posted: 28th July 2022
Author: Team DNA
An hour's stalking on an old haunt was all Dan Partridge needed to tempt one of the lake's A-teamers, a magnificent fish known as the Silver Common at 35lb 8oz.
Dan said: "I dropped back on an old lake for a night and managed one of the A team after an hour of stalking. I saw a group of good fish in the edge so ran back and got my gear. I got my rig in position, along with just a couple of halved
Secret 7 boilies
, and sat back with the rod on the floor. I watched what I thought was a different fish come in, circle the spot and then drop down with the rest being history.
"It was a bit of a bittersweet capture for me, as I've already caught it, but here she is, the Silver Common well spawned out at 35lb 8oz."