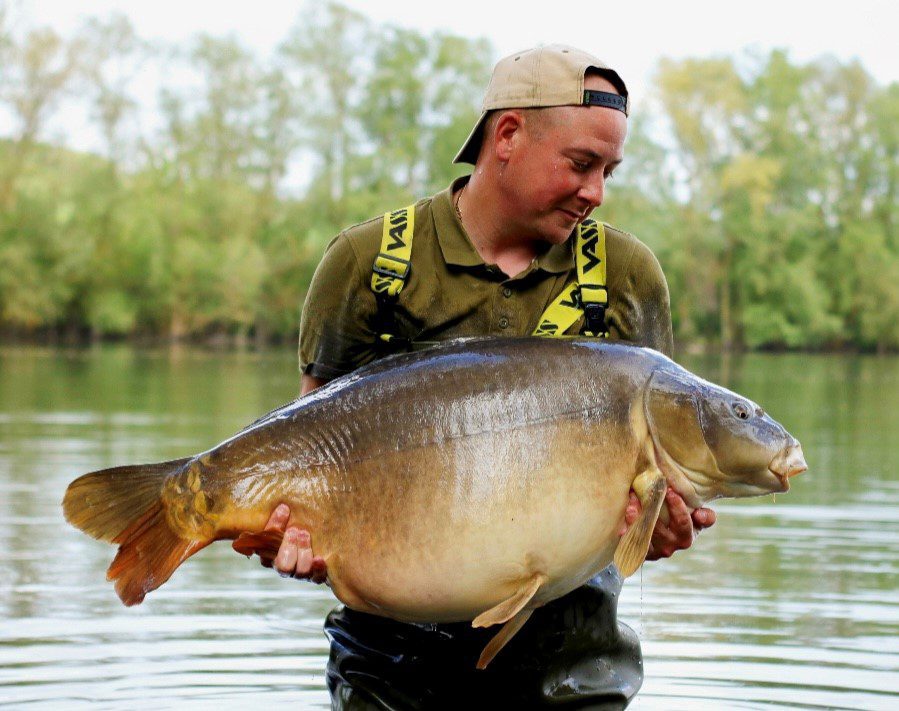 SIXTY & FIVE FIFTIES IN CRETELAKES S7 HAUL!
Posted: 12th May 2022
Author: Team DNA
The Cretelakes hits just keep on streaming in, with this one perhaps the pick of the recent bunch, featuring a 63-pounder and five fifties for one angler!
Gary Marsh was the angler in question, topping a 17-fish catch on Lake Five with a new personal best of 63lb and five fifties between 57lb 14lb and 53lb.
"What an incredible week at Cretelakes' Lake Five," said Gary. "It blew me away, with my personal best broken twice!"
"I had a bad draw, but still ended up where I wanted to be and managed to set up on fish. I had steady action all week, baiting a spot and keeping it topped up regularly every morning, evening and after fish. I fished all rods on one spot, starting on PB pop-ups and then changing over to Secret 7 Corker pop-ups once the fish had got a taste for the bait.
"I had two buckets mixed up to Spomb out. The first one consisted of Secret 7 boilie crumb and chops, mixed in with 8mm, 12mm and 15mm baits, all covered in S7 Hydro Spod Syrup. The second was just pure 12mm S7 boilies that had been washed out and rehydrated in S7 Liquid Food. I think the smaller baits gave me an extra, as they only sell 18mm boilies on site if you don't bring your own."
"The 17-fish hit included four forties, five fifties between 57lb 14oz and 53lb, and the sixty at 63lb!
"Thanks for producing one of the best products out there. DNA smashing it up as usual! Even the guys we gave hookbaits caught on it."
Gary's five fifties…