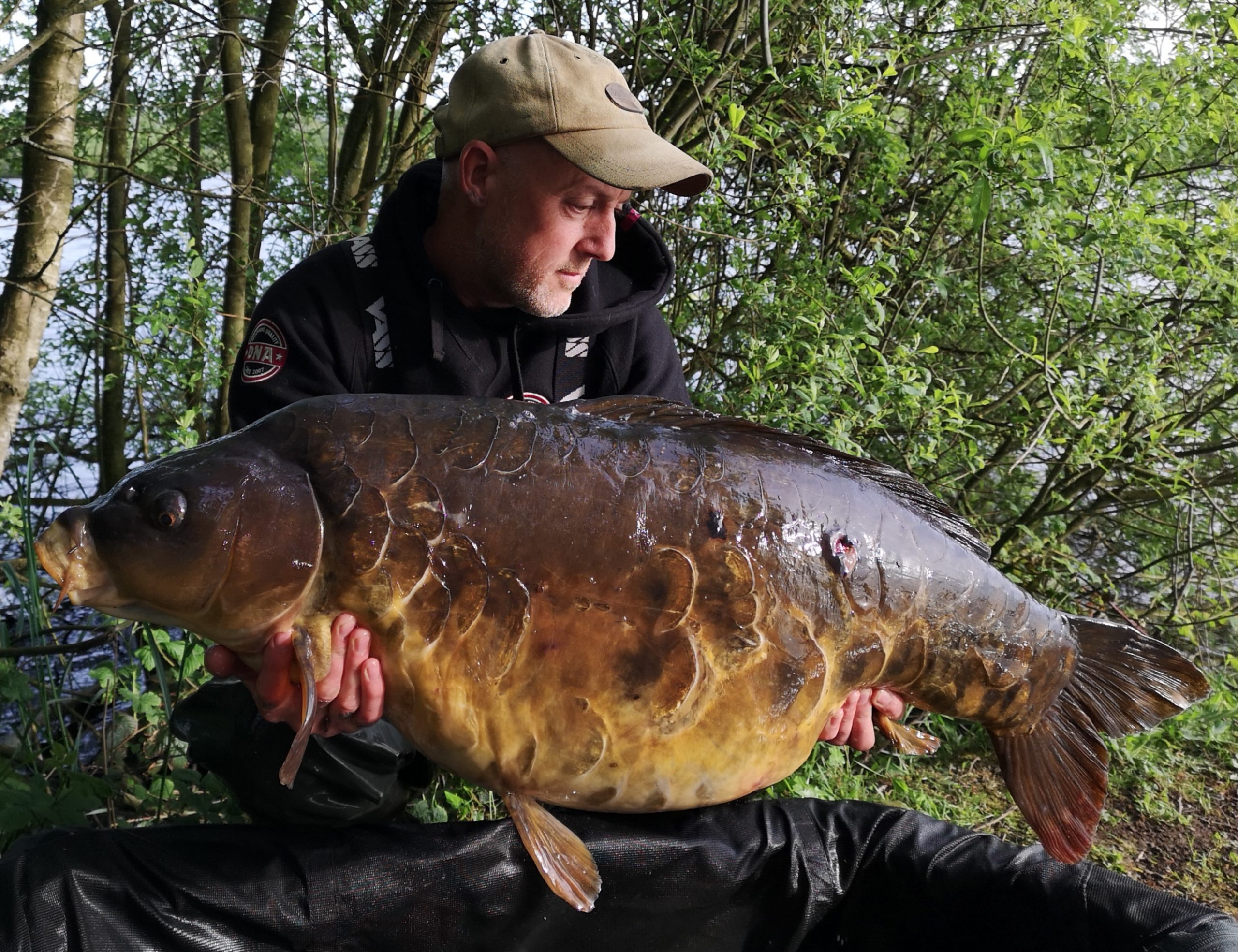 STUFF DREAMS ARE MADE OF!
Posted: 24th May 2022
Author: Team DNA
When Darren Wilkinson set off for a two-night session on an 80-acre gravel pit, he never thought in his wildest dreams that he would be leaving having banked the largest fish in the lake and a new PB!
In what can only be described as a red-letter session, Darren used a combination of The Bug and The Switch to land a quartet of carp over the course of his stay, highlighted by the lake's big 'un at 42lb and backed up by fish to 33lb 8oz.
"When I turned up to the lake, there was a particular swim I fancied, but after looking around for half an hour, I saw a carp show over the other side, so made my way round to take a look," said Darren.
"After 10 minutes, I had seen a couple more shows, so decided to set up and see what the night would bring. I was surprised when the night passed with no action, but at 6am the first rod was away, resulting in a lovely 33lb 8oz mirror.
"With the rod back out on the spot, later that day I had a small mirror. The second night passed with nothing to show for my efforts, but at around 7 o'clock the same rod was away again, this time throwing up a new PB for me in the form of a stunning 42lb mirror. What a fish to end with!"
Darren fished with Milky Malt pop-ups on Ronnie rigs over a spread of Bug and Switch freebies.