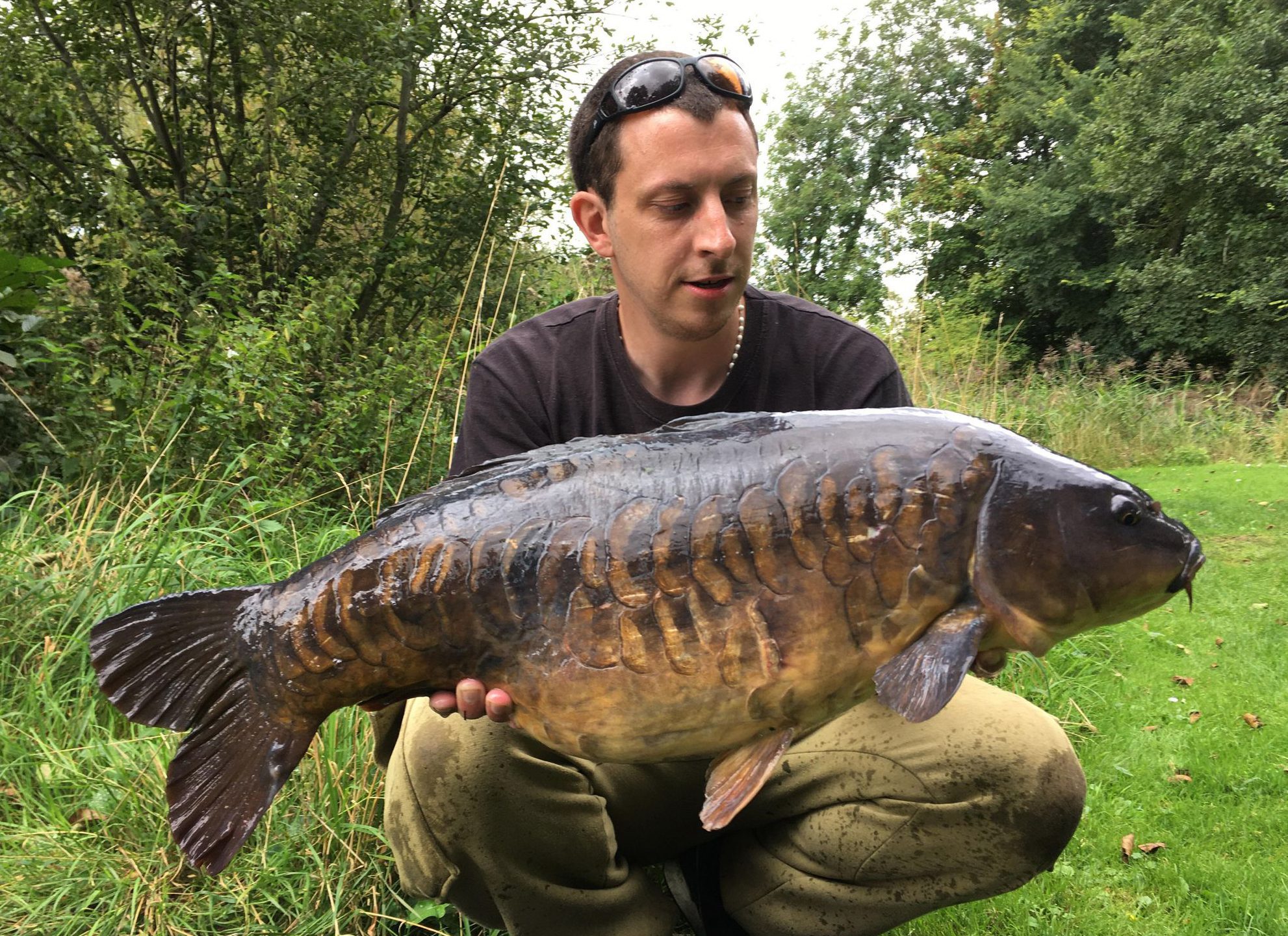 SURFACE STUNNER ON SLK!
Posted: 16th September 2021
Author: Team DNA
David Postle made the most of the recent spell of mild weather we've been enjoying by getting the floater rod out – and what a fantastic result he had!
The Norfolk-based angler managed to get the fish going on floaters, so trimmed down an SLK Corker pop-up, flicked it past the feeding fish, drew it back, and wallop, it was engulfed by this beautiful scaly mirror of 25lb 8oz.
A truly stunning fish and proof there are still plenty more opportunities to be had on the surface before it starts to cool down, so don't forget your floater kit!