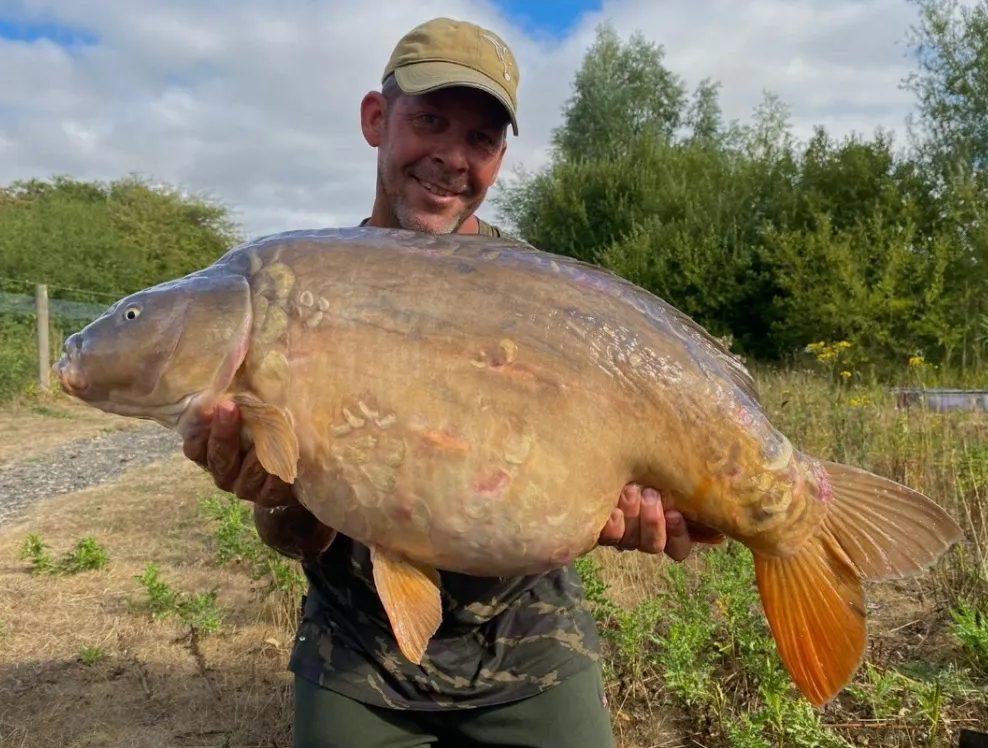 SYNDICATE BLITZED ON THE BUG!
Posted: 19th September 2022
Author: Team DNA
Carl Davies made the most of a week-long session on his Norfolk syndicate to plunder its stocks, landing a 47lb 8oz mirror and seven thirties to 39lb as part of a nine-fish catch!
The Norwich-based construction worker focused on a spot up to an island, using 18mm Bug Hard Hookers on the hair and baiting with a mixture of Bug 12mm, 15mm, 18mm and mini dumbbells, pre-glugged in Betastim and Bug Hydro Spod Syrup.
Carl's nine fish weighed: 47lb 8oz, 39lb, two at 36lb 8oz, 33lb 8oz, two at 33lb, 32lb and 28lb 10oz.