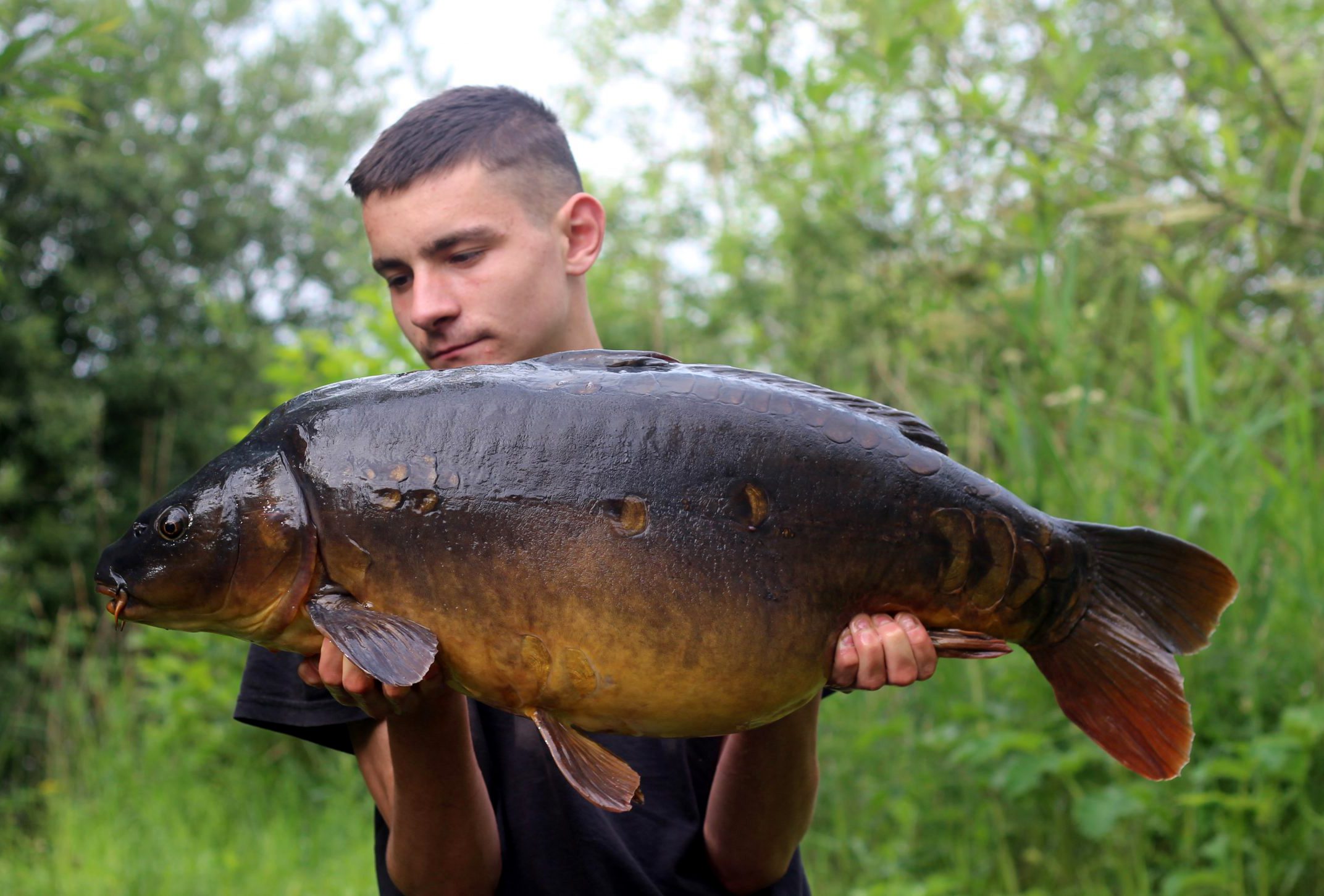 TARGET FISH GIVES HARRY NEW PB!
Posted: 20th July 2021
Author: Team DNA
Scunthorpe angler Harry Poole had a fantastic result during a 48-hour session, landing the largest fish in a Lincolnshire stillwater and a fish he'd been after for some time!
The 19-year-old had prebaited a marginal feature with a mixture of chopped and whole SLK boilies, along with a few tiger nuts.
Fishing a blow-back rig over the top, his trap was eventually sprung by a beautiful dark mirror known as the Black Fish, which tipped the scales at 32lb 1oz, giving him a new PB in the process!