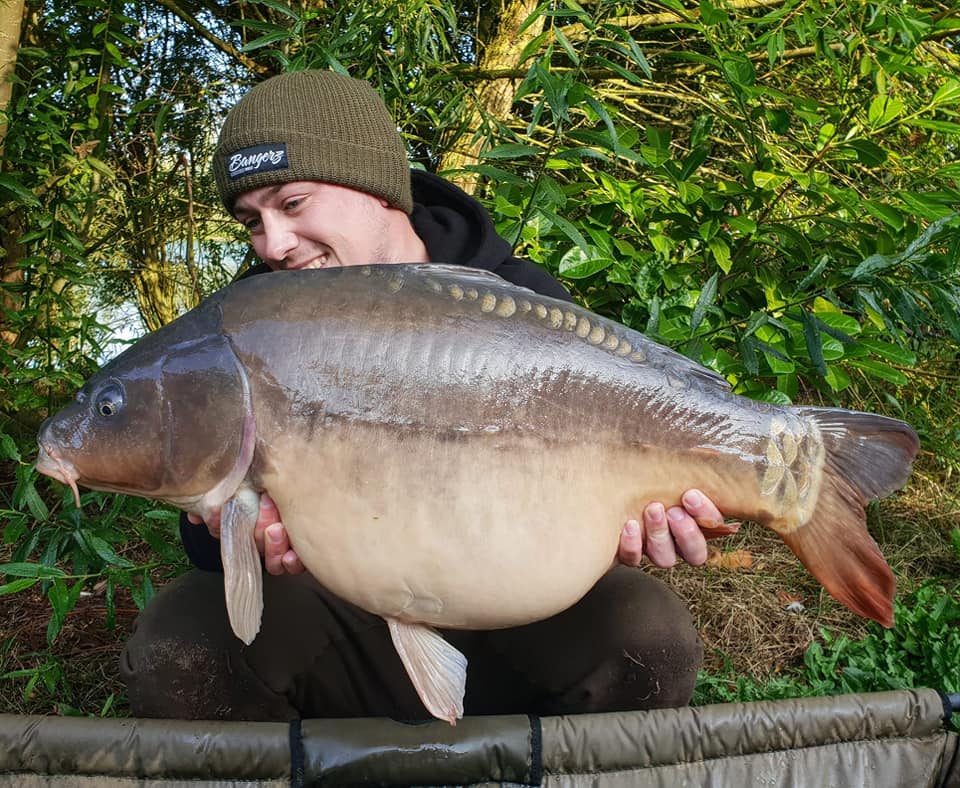 Twenties aplenty!
Posted: 7th September 2018
Author: Team DNA
Arriving early on the Friday for my weekend session, it was immediately apparent the majority of the fish were having fun in pegs three and four. Arriving early really helped us locate the fish and get on them right away.
I had fished peg three before and knew of a good spot that had served me well in the past, so got the rods out as quickly as possible. However, an uneventful day ensued, with temperatures climbing again and the fish seemingly more interested spending their time in the upper layers.
After lots of broken sleep due to plenty of liners, Saturday morning came around without a bite to show for my efforts. I was adamant I should have had one with the amount of activity in the swim, so rung the changes. A slight change of spot to some slightly deeper water game me my first reward in the form of a 21lb 8oz common.
I quickly got a fresh rod on and cast it back out to the spot and, lo and behold, the same rod was away again half an hour later. After a lengthy scrap with what I thought was one of the larger residents of the lake, the cord was slipped under my second fish of the session. The scales didn't shoot round to my dream weight, but at 23lb 8oz it was very welcome nonetheless.
Feeling the fish had arrived, I put out 3kg of 12mm S7 boilies in the hope that whatever fish were there would stay there. Unfortunately, it didn't pan out, and I awoke at 6.30am to barely even a liner throughout the hours of darkness. With five hours left of the session, the fish put on a show over the deeper water. My hands were tied with zigs being banned, so I considered my chances of hooking one off the bottom to be highly unlikely. However, I didn't want to give in!
I decided to spend the remainder of the session casting at showing fish in a desperate attempt to land one more fish before it was time to leave. To my amazement, I went on to catch two more fish and both of them were twenties, coming from 13ft of water. The last fish came after I cast to a small slick that had emerged on the choppy surface.
In total I have done seven nights on Willow this year and managed 11 fish, all of them breaking the 20lb barrier.
Rig-wise, I opted for Slip-D snowman presentations baited with S7 hookbaits that had been boosted with SLK EVO Powder and S7 EVO Liquid. I then tipped these with Milky Malt pop-ups.