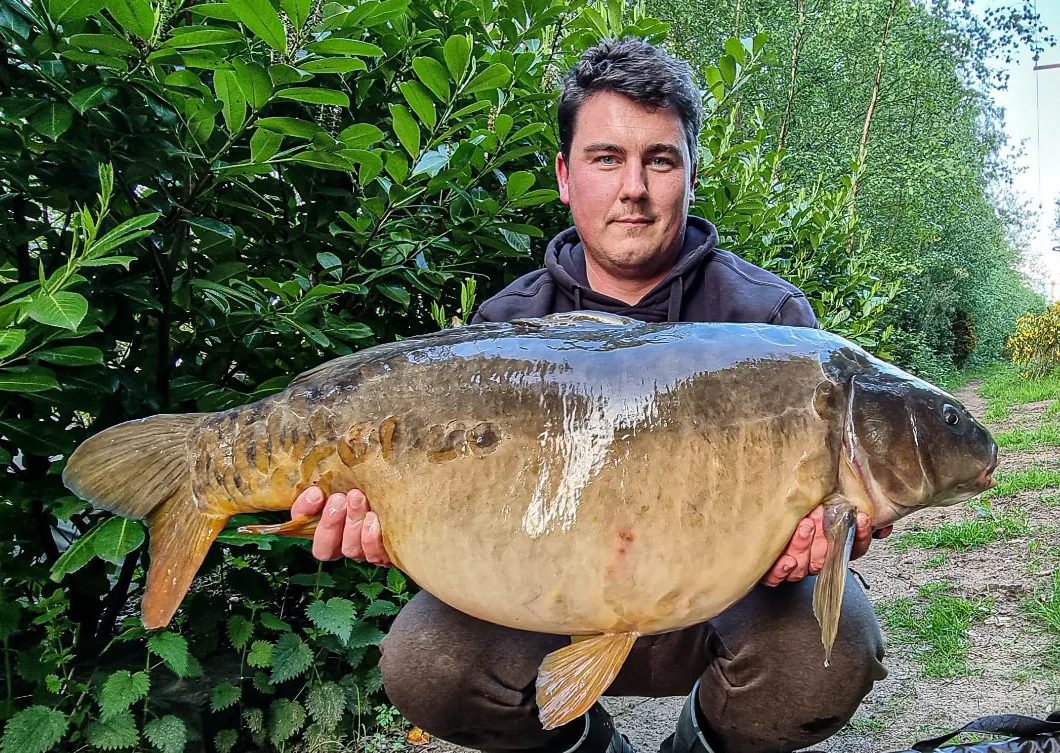 TWO LANGHOLME THIRTIES IN MATTER OF MINUTES!
Posted: 17th May 2023
Author: Team DNA
Bites are never easy to come by on the Langholme syndicate, so to get two at the same time is some achievement, especially when they both produce 30-pounders!
Shaun Green's fishing time has been somewhat sporadic over the past 12 months, with work and life in general getting in the way, but he recently found time to fit in his third session of the year and bagged himself mirrors of 34lb 10oz and 33lb 8oz within moments of each other!